12yo girl arrested after shooting 2 classmates at LA school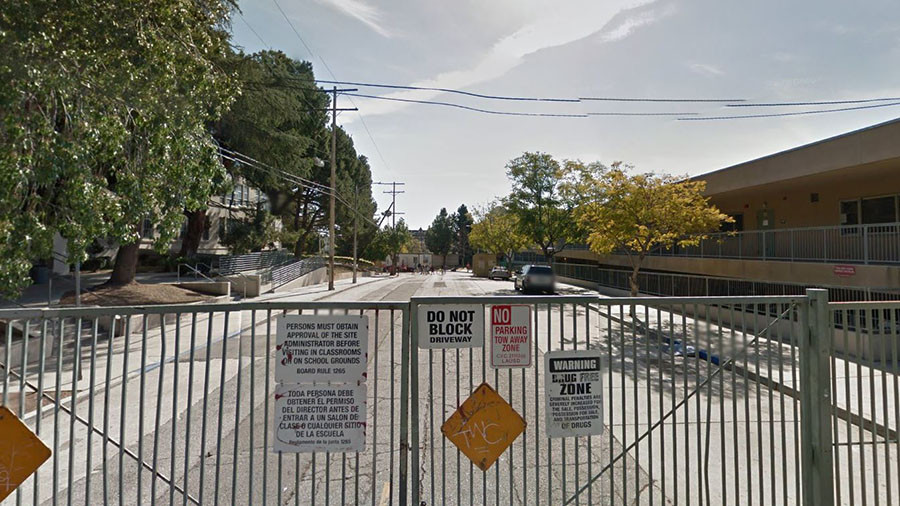 A female student is in custody after opening fire at a middle school in Los Angeles, California. Police said at least two students were seriously injured.
Salvador Castro Middle School in Westlake North went into lockdown Thursday morning, with the Los Angeles Police Department (LAPD) warning of a shooting in progress.
A 12-year-old girl, reported to be a student at the school, is thought to have carried out the attack which happened inside a classroom, according to the Los Angeles Times. She is now in police custody, and the suspected weapon used in the shooting has been seized.
Five people were injured during the gun attack, the LAPD said, with two suffering gunshot wounds. One of the victims, a 15-year boy, is in critical condition after being shot in the head. A 15-year-old girl is undergoing treatment after being shot in the wrist. She is said to be in a stable condition.
The Salvador Castro campus, which is situated next to a high school, has now been declared safe by authorities.