Russians 'not ready' for mass firearms ownership, says head of federal control body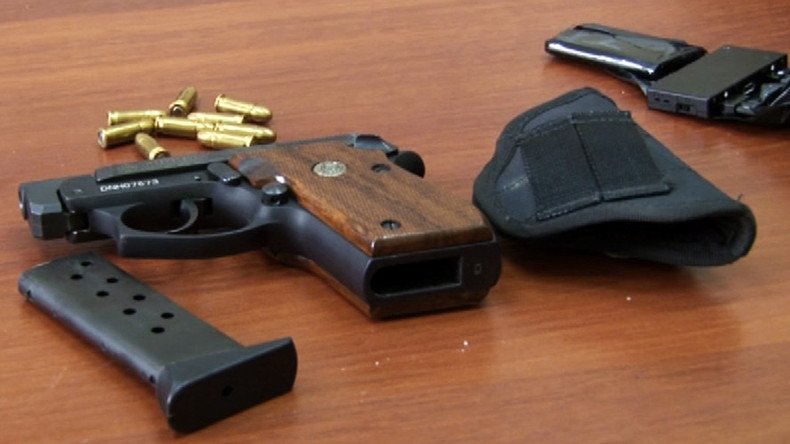 The head of the Russian National Guard – the federal agency in charge of gun control – has said Russian society is not ready for mass ownership of firearms and promised to tighten controls over weapons held by citizens.
"We are against any proliferation of firearms, our society is not ready for this, because of economic and psychological factors," General Viktor Zolotov said in a speech to the upper house of the Russian parliament on Wednesday.
"All situations and all domestic conflicts can influence the use of weapons. When a person is under strong emotional stress he or she could use firearms with a valid reason and without it," the general added.
In the same speech, the head of the National Guard promised to tighten controls over possession and turnover of guns, including those that fire irritants and non-lethal rubber bullets. In particular, he mentioned a bill banning the possession of firearms for anyone convicted of serious and especially serious crimes (the Russian legal names for crimes that can carry sentences of five to 10 and over 10 years in prison respectively), and for those convicted of committing any crime under the influence of alcohol.
Zolotov told senators that over the past six months the National Guard uncovered over 124,000 violations of gun laws and canceled almost 40,000 gun licenses – 30,000 of which belonged to citizens and 10,000 to companies. He added that over the agency confiscated about 120,000 guns of a total 6.5 million units that are currently officially owned by Russian citizens.
Russian gun laws are not exceptionally strict, but they forbid concealed carry of firearms for self-defense for ordinary citizens. Most of the guns owned by Russians are hunting shotguns and rifles with a small fraction of pistols used for target shooting. Gun laws also cover firearms known in Russia as "traumatic pistols" – weapons modified to fire non-lethal over-bore caliber rubber bullets.
Zolotov mentioned the latter in his speech, saying that he personally saw the need for tighter control over non-lethal guns as there have been cases in which people were killed or severely injured with them.
In 2014, the Russian parliament passed an amendment allowing citizens to carry licensed weapons for the purposes of 'self-defense,' but the Interior Ministry quickly added that this covered only non-lethal guns, not hunting or combat versions.
You can share this story on social media: