'They're coming after us': Maxine Waters says Russia, China & N. Korea ganging up on US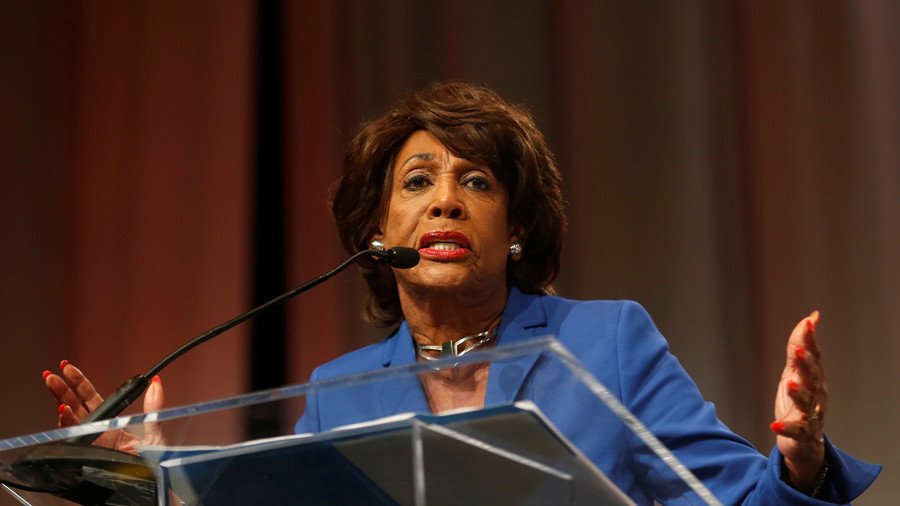 In a lengthy diatribe, US Congresswoman Maxine Waters has claimed that Russia is using China and North Korea to gang up on America. She also repeated the debunked claim that RT 'hacked' one of her speeches.
Speaking at an urban housing event, the Democrat from California expounded on her belief that Russia holds a powerful influence on US President Donald Trump.
While discussing the investigation into alleged Russian interference in the 2016 election, Waters claimed that Russia "absolutely" hacked the Democratic National Committee. The reason for doing this, she argued was "so that they can lift these sanctions and they can make all of this money."
During the tirade, Waters again called for Trump to be impeached and outlined her belief that America is in grave danger.
"The country is in danger, it's in danger, I mean this strutting around with Russia. Russia doesn't care anything about us, they have nuclear capabilities pointed right at the United States. They have the nerve to meet with Kim Jong Un over in North Korea and he's crazy. He hates us!"
She went on to claim that Russian president Vladimir Putin is forming nuclear alliances to gang up on the US. "He's playing around, spreading his power," she explained.
"Given, I believe, the opportunity not only to have alliances with China and with North Korea and others, all with this nuclear capability, they're coming after us, I believe that."
The congresswoman, who once infamously said that Putin invaded "Korea," then returned to her oft-repeated and entirely-debunked claim that RT once hacked C-SPAN in the middle of her speech.
"RT, which is Russian television, absolutely interfered with a speech of mine on the floor of Congress and blocked me out for 10 minutes," she thundered, "They don't play. They mean business."
Following an internal investigation, C-SPAN confirmed its initial statement that the interruption was caused by a routing error.
READ MORE: RT broadcast interrupts C-SPAN live stream, sends Twitter into conspiracy craze (VIDEO)
Think your friends would be interested? Share this story!
You can share this story on social media: