'The Memo' can't be released because Republican Nunes altered it – Intel committee's top Democrat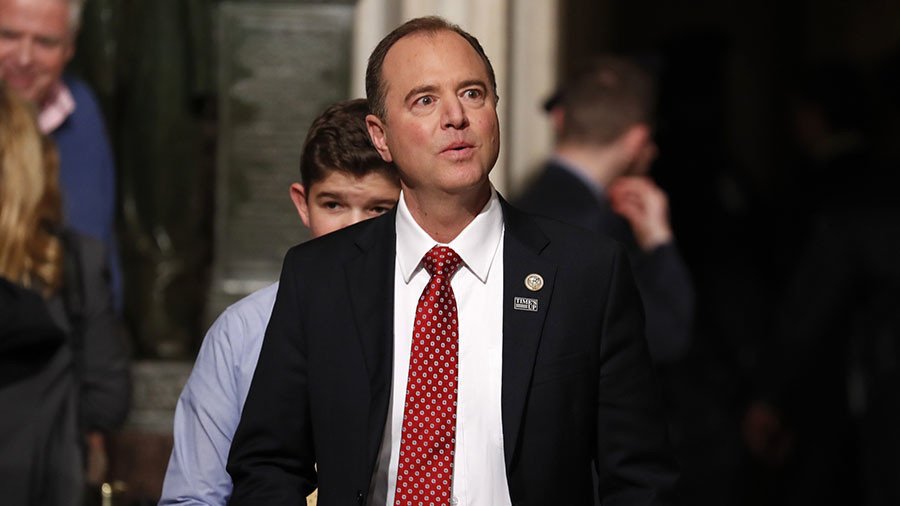 Adam Schiff, the top Democrat on the House Intelligence Committee, has accused Devin Nunes, the panel's Republican chairman, of secretly altering the soon-to-be released memo alleging FBI and Justice Department bias against Trump.
The "material changes" that Schiff claims to have discovered late Wednesday make the memo no longer viable for release, he says.
BREAKING: Discovered late tonight that Chairman Nunes made material changes to the memo he sent to White House – changes not approved by the Committee. White House therefore reviewing a document the Committee has not approved for release. pic.twitter.com/llhQK9L7l6

— Adam Schiff (@RepAdamSchiff) February 1, 2018
'The Memo,' which the Republican-led House Intelligence Committee voted to make public Monday, supposedly contains information on surveillance violations by the FBI and the Department of Justice. It is alleged the FBI sought a warrant to spy on President Donald Trump's associates, without disclosing that its motivation for doing so was based on the infamous Trump-Russia dossier, also known as the Steele dossier, and funded by Hillary Clinton's campaign as opposition research against Trump.
The document is slated for public release Thursday, according to Trump administration officials cited by Reuters. Before that, it was sent to the White House for review, where the president could decide to cancel its release.
Schiff now claims the document that was submitted to the White House had been altered and is different from the version the Committee had voted on, and thus, a new review and vote must take place before it can be disclosed. The changes are "substantive," but "do not correct the profound distortions" Schiff claim are in the memo.
Democrats have been trying to debunk or downplay the memo after failing in their attempts to garner enough votes to prevent its release.
Schiff previously called it a "profoundly misleading set of talking points… attacking the FBI." And the mostly anti-Trump mainstream US media launched a barrage of attacks against Nunes, even suggesting that the Chairman of the House Intelligence Committee is "a Russian agent."
The FBI has also tried to discredit the memo, saying it contains "material omissions of fact" which "fundamentally impact" its accuracy. Those claims were dismissed by Nunes as "spurious objections to allowing the American people to see information related to surveillance abuses."
You can share this story on social media: