US missile defense test fails in Hawaii – officials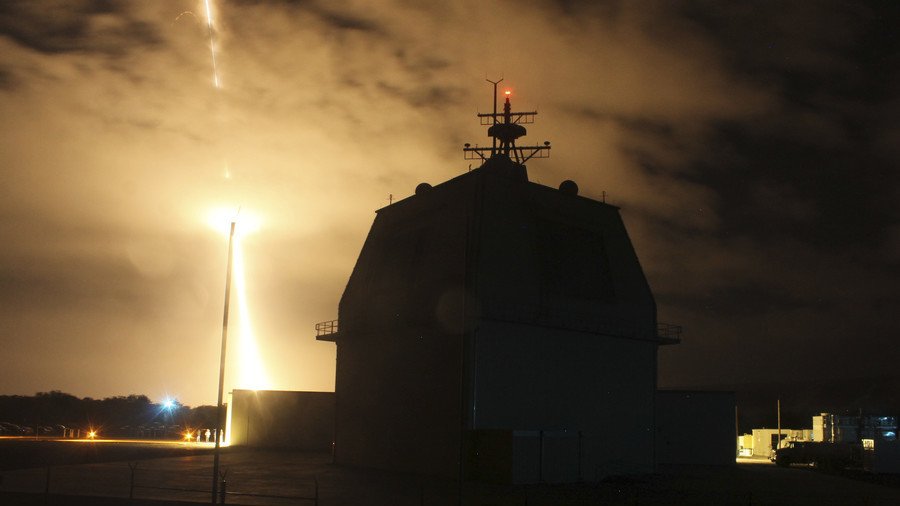 A US missile defense test carried out in Hawaii was unsuccessful, according to officials.
A SM-3 Block IIA missile was launched from an Aegis Ashore test site in Hawaii, but failed to shoot down an incoming dummy missile launched from an aircraft, an official told Reuters. CNN also reported on the failure, сiting several administration officials.

The missile is developed by the Raytheon Co and is used to target intermediate range missiles. It's being worked on jointly with Japan.
The Missile Defense Agency (MDA) did not comment on the outcome of the test, but confirmed that one had taken place. "The Missile Defense Agency and US Navy sailors manning the Aegis Ashore Missile Defense Test Complex (AAMDTC) conducted a live-fire missile flight test using a Standard-Missile (SM)-3 Block IIA missile launched from the Pacific Missile Range Facility, Kauai, Hawaii, Wednesday morning," Mark Wright, a spokesman for the MDA said.
The Pentagon has not publicly acknowledged the failure, however. If the failure is confirmed, it will mark the second unsuccessful test of the missile in the past year. In June, an intercept test also failed following a previous successful test in February.
North Korea, meanwhile, has ramped up its missile test launches. In September, it carried out its sixth and most powerful nuclear test yet.
During his first State of the Union address Wednesday, president Donald Trump said Pyongyang's nuclear and missile program could "very soon" pose an acute danger to the US.
"As part of our defense, we must modernize and rebuild our nuclear arsenal, hopefully never having to use it, but making it so strong and so powerful that it will deter any acts of aggression by any other nation or anyone else," he said.
You can share this story on social media: