Trump: US must modernize & rebuild its nuclear arsenal to deter any aggression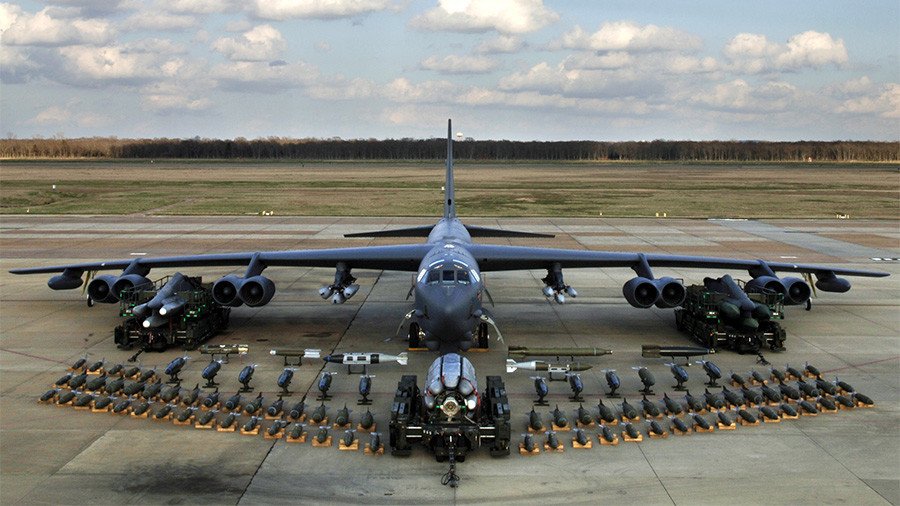 The US must make its nukes "so strong and powerful" so as to deter any aggression that might come from state and non-state actors, President Donald Trump said, noting that the world is "sadly" not ready to ditch nuclear weapons.
WATCH LIVE: Highlights & analyses of Trump's 1st State of the Union address
"As part of our defense, we must modernize and rebuild our nuclear arsenal, hopefully never having to use it, but making it so strong and so powerful that it will deter any acts of aggression by any other nation or anyone else," Trump said.
He added that the "magic moment" when countries would be ready to get rid of their nuclear arsenals has not yet arrived. "They are not there yet, sadly."
One the greatest threats, according to Trump, comes from North Korea, and the US president took the opportunity to bash Pyongyang yet again.
"We need only look at the depraved character of the North Korean regime to understand the nature of the nuclear threat it could pose to America and our allies," he said.
Trump vowed to not "repeat mistakes of past administrations," referring to the previous US government's policy as "complacency and concessions" that backfired in the form of "aggression and provocation" by the North.
Pyongyang's nuclear and missile program can "very soon" pose an acute danger to the US, Trump claimed. He denounced North Korea's "reckless pursuit" of nuclear technology and pledged to continue Washington's "campaign of maximum pressure" to deter Pyongyang – a strategy which has spiraled into an exchange of belligerent threats between Trump and North Korean leader Kim Jong-un, UN sanctions, and missile tests by the North.
You can share this story on social media: