WaPo changes headline describing Trump speech after Twitter outrage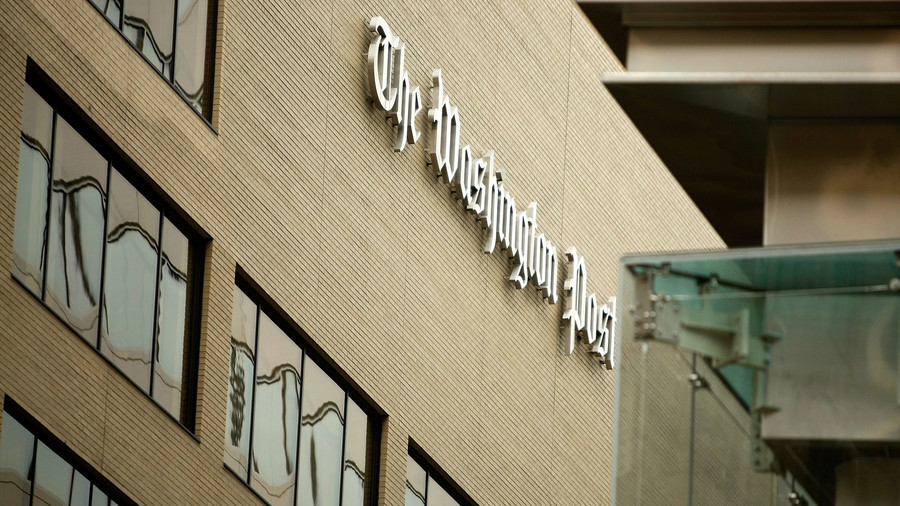 The Washington Post changed a headline which referred to President Donald Trump's State of the Union speech as a "call for bipartisanship" after it provoked fury on Twitter. However, the new headline also angered the internet.
The newspaper likely had no idea of the Twitter storm it was about to invoke when it tweeted an image of the front page following Trump's first State of the Union address. "A call for bipartisanship," the headline read.
It was an interesting choice of words for the speech which many dubbed to be highly partisan, particularly regarding Trump's stance on illegal immigration. It didn't take long for the Twittersphere to respond.
"Congrats on a headline you absolutely, positively won't regret tomorrow," historian and author Kevin M. Kruse sarcastically wrote.
In an apparent reference to the Washington Post being blind to what was really happening, political strategist and writer Jamison Foser joked that the newspaper would have heard a "call for bipartisanship" even if Trump shot someone.
Melissa Byrne, who campaigned for Bernie Sanders, said she didn't think the person in charge of the headline actually understood what "bipartisan" meant.
Eliza Orlins, a public defender in New York City who was also a contestant on the reality show 'Survivor,' called the headline "complicit bulls**t."
It took the Washington Post less than an hour to send out an updated tweet with a different headline.
The new version read: "A new American moment." But the Twittersphere was quick to point out that the quote was actually first delivered by Hillary Clinton in 2010.
One of Clinton's former political advisers joked that he had fixed the front page after replacing Trump's photo with the former Democratic candidate's signature.
Another person provided encouragement to the newspaper, which just couldn't seem to get it right. "Twelve tries from now, you'll have it absolutely nailed," they wrote.
Others expressed impatience with the paper. "It would be nice if you didn't need to be scolded into fixing a ridiculous headline," one person wrote, adding that it would also be nice if the paper "actually fixed it" instead of merely replacing it with more unsuitable words.
Journalist Glenn Greenwald, who helped US whistleblower Edward Snowden bring his stories of NSA spying to the public, tweeted that he wasn't sure if the changed headline was good or bad, but that it was indeed "amazing" to watch a newspaper change its front page as a result of Twitter criticism.
Meanwhile, music video director Robby Starbuck called the newspaper "weak" for succumbing to criticism.
For the record, the Post has not confirmed that the headline change was actually due to Twitter criticism, and it is common for newspapers to cycle through several headline options before settling on a final one.
The Post, owned by billionaire Jeff Bezos, has been consistently critical of Trump.
Think your friends would be interested? Share this story!
You can share this story on social media: