Satanic Temple lands early blow in Missouri abortion law case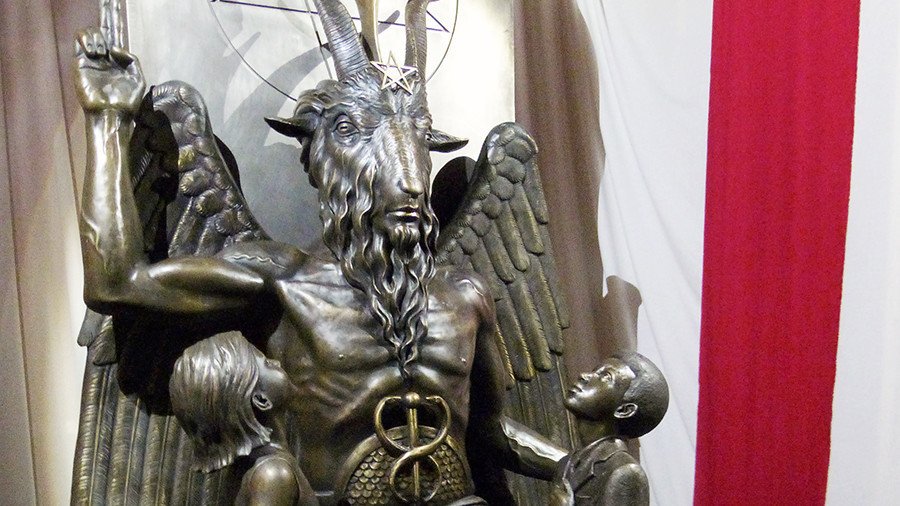 The Missouri Satanic Temple claimed an early victory for religious freedom in a case seeking to overturn an abortion law requiring a women to wait 72 hours before the procedure, undergo an ultrasound and hear a fetal heartbeat.
During Tuesday's hearing, Missouri Supreme Court Judge Laura Denvir Stith asked the state to clarify whether women were forced by law to undergo an ultrasound in order to listen to the fetal heartbeat.
"The best interpretation of that statue," responded Solicitor General John Sauer, "is that she is entitled to decline."
"There is no legal requirement that she must pay for the ultrasound," he added.

The statute, passed by the Republican-controlled Missouri legislature in 2014, increased to 72 hours, from 24, the amount of time a woman must wait to undergo an abortion after first receiving counseling, read a booklet, view an ultrasound and hear the fetal heartbeat.
The attorney representing the Satanic Temple argued the law was both medically unnecessary and a violation of a woman's personal religious beliefs, and asked the state to block the law.
The plaintiff in the case, referred to in court filings as "Mary Doe," is challenging the state's "informed consent" law, on the basis it violates her religious beliefs in bodily autonomy, which is one of the tenets of the Satanic Temple.
According to the complaint, Mary Doe said she received an ultrasound prior to her abortion at the St. Louis branch of Planned Parenthood in 2015, even though "no medical purpose was served by compelling Mary Doe to get an ultrasound."
It is not clear when the Missouri Supreme Court will issue its final decision in the case,, which has spent the last several years working its way through state and federal courts. If the Supreme Court rules that Missouri's abortion laws did in fact violate Doe's religious rights, Missouri women could conceivably use the same argument to avoid the 72-hour waiting period and other restrictions imposed by the legislature.
The federal case is currently under review at the Eighth Circuit Court of Appeals in St. Louis.
"When the state turns to her and says, 'Would you like to hear the heartbeat?' They're preaching from the pulpit," James MacNaughton, the Satanic Temple's attorney, told Riverfront Times in September. "That's an imposition. It's not the business of the state to be a preacher."
The Satanic Temple is a non-theistic religious organization dedicated to Satanic practice and promotion of Satanic rights. Members of the group don't believe in literal Satan but see the biblical Satan as a metaphor for rebellion against tyranny.
Like this story? Share it with a friend!
You can share this story on social media: