Satanic Temple slams new Texas fetus burial rule opposed by Pro-Choice groups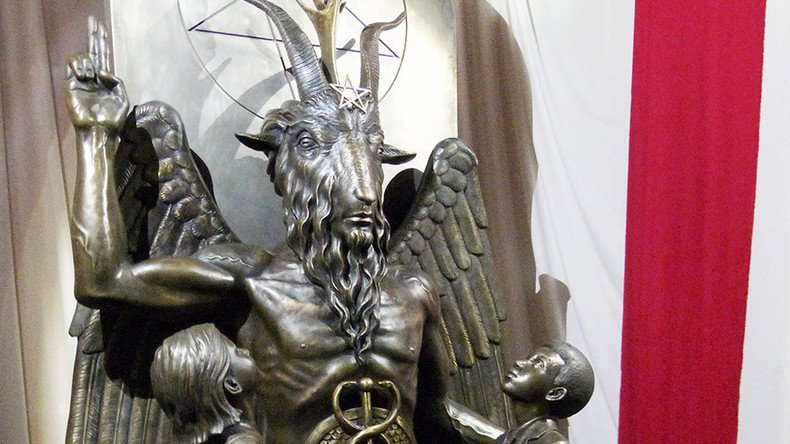 Abortion rights activists may have found an unlikely ally in the Satanic Temple, which has vowed to oppose a new Texas state rule requiring fetal tissue be given a burial or cremation.
In two weeks, a new state rule on medical waste will take effect in Texas, meaning aborted fetal tissue must undergo "interment."
From December 18, Texas hospitals and abortion clinics will no longer be permitted to place fetal tissue in sanitary landfills and instead will have to organize a burial of sorts. Although not an official law, the rule could be used to guide court procedures.
The Satanic Temple, which uses Satan as a symbol to promote secularism, has now denounced the rule for enforcing a "well-established component of religious practice."
The group has already targeted the inclusion of religious practices in education and local government by setting up an "After School Satan Club" in Oregon and hailing the Dark Lord in a prayer at an Alaskan council meeting.
READ MORE: Educatin' with Satan: Oregon elementary school lets Satanic club rival Christian group

In a statement, the organization said government must provide a reason for advocating burial.
"Clearly, the State of Texas has no compelling reason because these rules were not enacted to promote health and safety, but rather to harass and burden women who terminate their pregnancies," the group said.
The group has threatened legal action against the state "to protect the rights of our members."
Abortion rights group, NARAL Pro-Choice Texas, argues that Rule 1.136 does nothing but "impose an undue burden on Texans seeking abortion care."
NARAL say health care providers and abortion clinics already work within the law to dispose of medical waste and claim the insistence on burial interferes with patient privacy.
READ MORE: 'Hail Satan': Alaskan council meeting opens with prayer to Lucifer (VIDEO)

"The addition of non-medical ritual to current clinical practice only serves to further interfere with a patient's autonomy and decision-making in their own medical care," the NARAL website states.
Amy Hagstrom Miller, CEO of abortion and gynecology clinic Whole Woman's Health, accused the state of showing "profound disrespect" towards women's well-being.
"These rules have absolutely no added benefit to women's health and safety and are clearly an undue burden," Hagstrom said.
She added that providing obstacles to safe abortion is "clearly unconstitutional".
WATCH MORE:
According to the Texas Tribune, Republican Governor Greg Abbott has thrown his support behind fetal burial because of his belief that the tissue should not be "treated like medical waste and disposed of in landfills."
Abbott outlined his stance on the rule in an email to campaign fundraisers, citing it as a way he is trying to "turn the tides against the soulless abortion industry in Texas."
You can share this story on social media: