Health insurer Aetna fined for leaking members' HIV status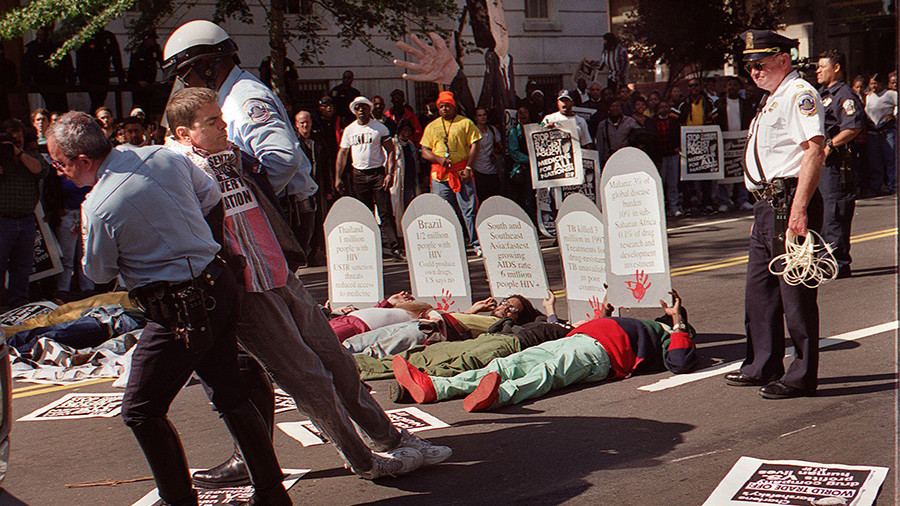 Aetna, one of the biggest US health insurance companies, was fined $1.15 million after exposing the HIV-positive status of more than 2,400 New Yorkers.
The settlement, announced on Tuesday by New York State Attorney General Eric Schneiderman, stemmed from a privacy violation case where Aetna members with HIV received envelopes with large glassine windows. Each members' name, address, claim number, medication instructions, and HIV status were "clearly visible" to outsiders.
"Through its own carelessness, Aetna blatantly violated its promise to safeguard members' private health information," Schneiderman said in a statement.
About one million Americans live with HIV or AIDS, but the associated stigma can lead to discrimination, settlement papers said. HIV is short for human immunodeficiency virus and AIDS for Acquired Immunodeficiency Syndrome.
Under its Public Health Law, New York state enacted HIV-specific privacy provisions to protect the confidentiality of a person's HIV or AIDS status with corresponding civil penalties.
Aetna, which is headquartered in New York, will pay a $1.15 million civil fine and improve its privacy practices to settle charge it leaked the HIV-positive status of 2,460 New Yorkers in the mailing.
Prior to January 2016, some health plans administered by Aetna placed HIV medication on a specialized drug list. Members were told they would start receiving HIV medicines through mail order. That move prompted two class action lawsuits in which members complained they could be harmed by the increased out-of-pocket financial responsibility and potential privacy concerns. The lawsuits were resolved in 2017, according to the NYS AG.
As part of the settlement, it was agreed that members would receive a letter to clarify their options to either collect their medicines from a pharmacy or receive medications by mail order. A third party handled the mailing in the settlement agreement and sent letters out with a transparent envelope on July 28, 2017, where personal details were clearly visible because of how the company folded letters and inserted them into the envelopes.
On August 28, 2017, plaintiff Andrew Beckett filed a class action lawsuit seeking damages in Pennsylvania. Last week, a $17.2 million settlement was agreed in a federal court in Philadelphia over similar claims by more than 11,000 members in New York and others states.
Aetna agreed last month to be bought by CVS Health Corp, which owns the CVS drug store chain, in a $69 billion transaction.
You can share this story on social media: