Injecting old mice with blood of teenage humans reverses ageing – study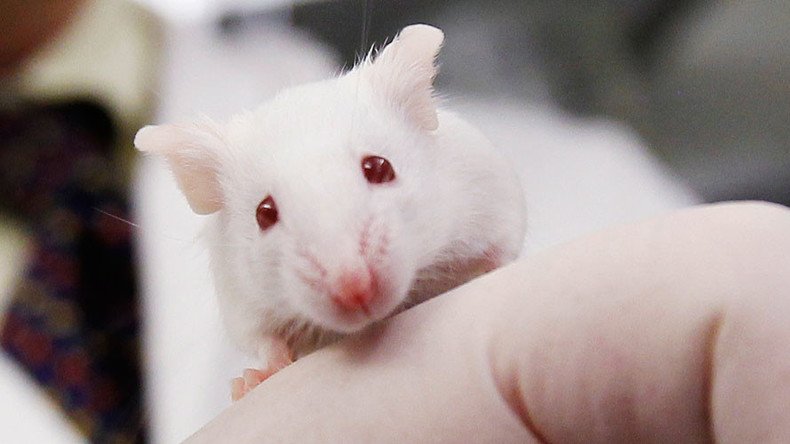 Injecting blood from young people into old mice improves the mice's brain power and leads to increased physical activity, according to new research. The finding could lead to breakthroughs for people suffering from degenerative conditions such as Alzheimer's Disease.
The findings, which have yet to be peer-reviewed, were presented at the Society for Neuroscience annual meeting in San Diego, California on Monday, the New Scientist reports.
READ MORE: Drink to your health? Alcohol may prevent stroke & cardiovascular disease, study says
Researchers from anti-ageing research company Alkahest took blood samples from 18-year-old humans and injected the plasma into 12-month-old mice twice a week for three weeks.
A one-year-old mouse is roughly equivalent to a 50-year-old human, and by that age mice have already started to show signs of ageing such as deteriorating memory and being less physically active.
When injected with human plasma, the old mice began to behave like younger mice, running around in open spaces. Their memory also showed improvements when tested in a special maze that measures spatial learning and memory.
The elixir of youth appears to be in the blood plasma. A previous study had involved surgically conjoining young mice with old mice so that they shared a blood supply for several weeks. Older mice received the younger one's blood and vice versa.
Old mice that received young blood experienced a boom in the growth of brain cells in the hippocampus, a part of the brain that plays a key role in memory. Meanwhile, receiving old blood had the opposite effect on the brains of young mice.
When researchers at Alkahest examined the effect on the mice's brains after receiving human blood they also found evidence of new cells being created in the hippocampus.
The team believes that the young plasma appears to be the key factor in reversing the effects of ageing and says their method has the potential to be developed into a treatment for human patients. A trial is already underway with people suffering from Alzheimer's.
"There's anecdotal evidence that people experience benefits after blood transfusions," Sakura Minami, a neuroscientist with the company, told New Scientist.
You can share this story on social media: