US creates task force to promote 'internet freedom' in Cuba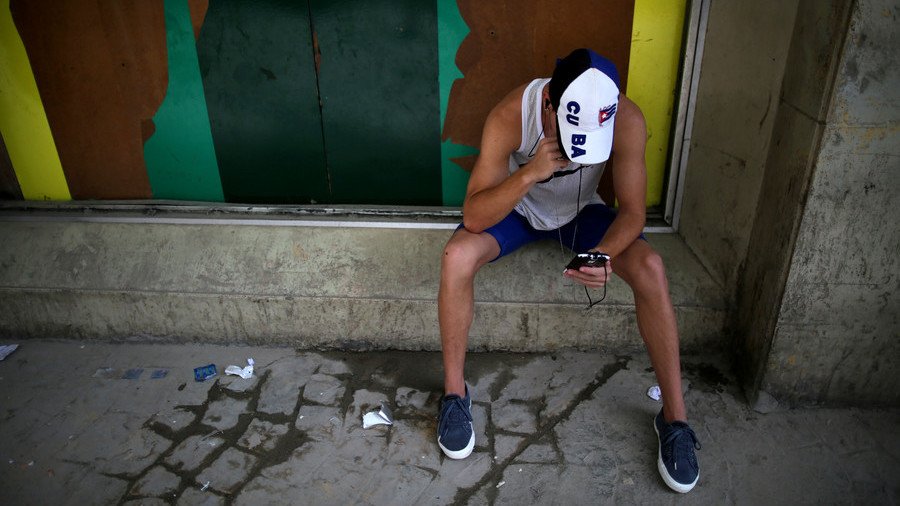 The US has created a special task force to promote the free flow of information on the internet in Cuba, the State Department announced. The move was decried by Cuban media as an attempt to destabilize the island.
"The Department of State is convening a Cuba Internet Task Force composed of US government and non-governmental representatives to promote the free and unregulated flow of information in Cuba," the agency said in a statement on Tuesday. "The task force will examine the technological challenges and opportunities for expanding internet access and independent media in Cuba."
The unit is being put together in line with President Donald Trump's memorandum on "Strengthening the Policy of the United States Toward Cuba" from June 16, 2017, the State Department said. The task force is scheduled to hold its first public meeting on February 7.
The Cuban Communist Party's official newspaper, Granma, said the task force is really "aimed at subverting Cuba's internal order. According to the paper, previously "phrases like promoting 'freedom of speech' and 'expanding access to the internet in Cuba' have been used by Washington as a pretext for schemes to destabilize the country using new technologies."
Granma reminded its readers of the ill-fated ZunZuneo messenger, which was dubbed "the Cuban Twitter" when it was introduced in 2010. The US-made app, however, went offline two years later, after media revelations that it spied on its users and was actually aimed at provoking an uprising among the Cuban youth.
The Cuban paper cited a local expert who said "2017 will be remembered as the boom year for the expansion of internet access in our country." Around 40 percent of Cuba's 11-million population connected to the internet last year, which is 37 percent more than in 2010, the expert said.
The 500 public wi-fi hotspots across country created by the government registered 250,000 connections every day last year, according to Granma. Cuban authorities say that faster expansion of the internet on the island is hampered by US sanctions.
The US made an effort to mend ties with Cuba under President Barack Obama, as the neighbors reestablish embassies in Havana and Washington in 2014 after a 50-year break. Telecommunications equipment became one of the first exemptions from the US trade embargo, as the Obama administration saw improved internet access in Cuba as a key factor in rapprochement.
READ MORE: Cuba, N. Korea unite in rejecting 'unilateral & arbitrary' US pressure
However, Trump announced a rollback of his predecessor's policies towards the Communist island nation. In November, Washington introduced new travel restriction on Cuba for Americans, and barred them from doing business with dozens of stores, hotels, tourist agencies and even rum makers that were allegedly linked to the Cuban military.
You can share this story on social media: