'In the national interest': Trump extends Cuba embargo for 1 year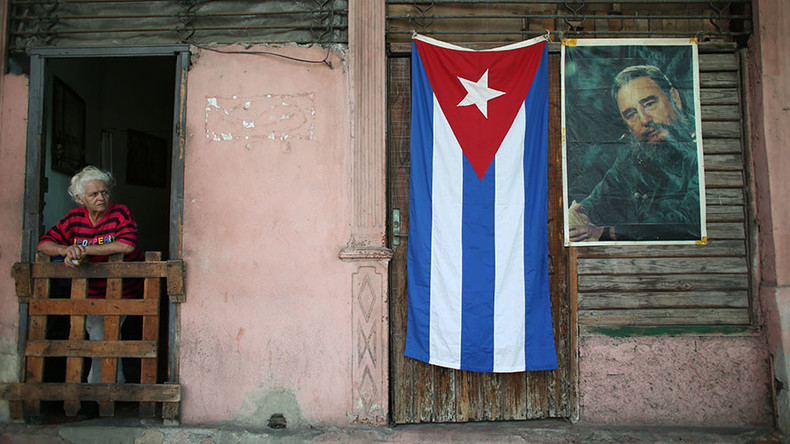 President Donald Trump has announced the extension of the trade embargo against Cuba for another year after rolling back much of the previous administration's policies that reopened American investment and travel policy.
The White House issued the presidential memorandum Friday, extending the ban under the Trading with the Enemy Act on Cuba until September 14, 2018.
White House issues another sanctions-related memo, this one extending authorities under the Trading with the Enemy Act on Cuba for a year. pic.twitter.com/9Zn64J3HQo

— Samuel Rubenfeld (@srubenfeld) September 8, 2017
The memo states the embargo against the former Cold War enemy, which prevents American companies from importing goods from Cuba or exporting goods to the island nation, has been extended "in the national interest of the United States."
The US first cut diplomatic relations with Cuba in 1961 following the socialist revolution led by late Cuban revolutionary leader Fidel Castro. In the decades that followed, Washington imposed a wide range of sanctions on the island state, banning Americans from traveling to the island nation just 90 miles south of Florida.
Under former President Barack Obama, relations between the US and Cuba began to thaw. The Cuban embassy reopened in Washington for the first time in 50 years and US businesses established 26 new agreements with the Cuban government, allowing airliners and cruise lines to provide travel to and from the island.
During his time in office, Obama urged Congress to lift the embargo, which he called "a burden on the Americans who want to work and do business or invest here in Cuba" according to a White House transcript of a 2016 speech he made in Havana.
However, in 2016, Obama also issued a memo calling for the embargo against Cuba to be extended into September, 2017. In his memo, Obama similarly stated the embargo was in "the national interest of the United States."
After three years of warming relations between the US and Cuba, Trump reversed much of Obama's policies, imposing trade and travel restrictions on the island nation again.
You can share this story on social media: