Trump to talk 'America First' at Davos, as his Fed nominee wins Senate approval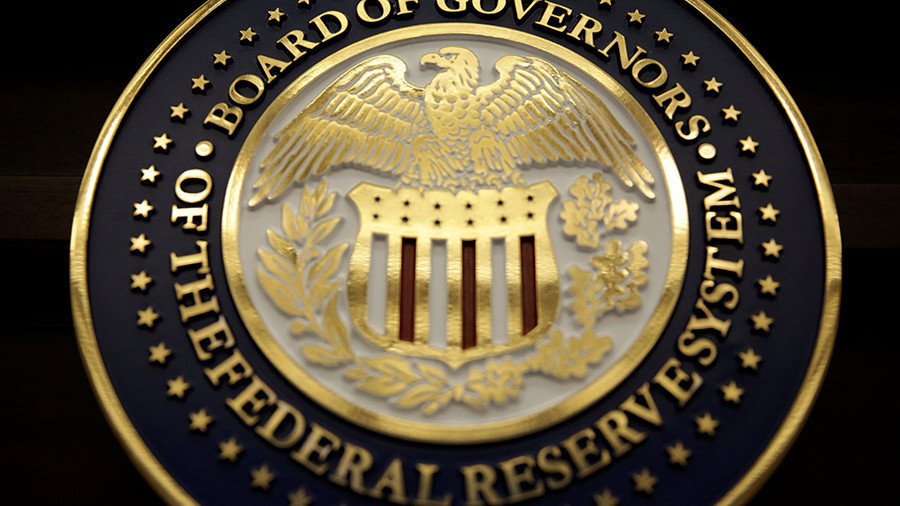 The Senate has approved Jerome Powell to be the next chairman of the Federal Reserve, as President Trump heads to an economic conference in Davos, Switzerland, where he will ask countries to invest "in the good ol' USA."
On Tuesday, the US Senate voted 85-12 to confirm 64-year-old Jerome Powell to assume the post of chairman of the US central bank, the Federal Reserve. Current chair Janet Yellen's term is set to end on February 3, the Associated Press reports.
Powell, who was nominated by President Donald Trump in November, is considered a political centrist, and gained support from both Republicans and Democrats during Tuesday's vote.
He has already served on the Fed's board for five and a half years. However, he will be the first leader of the central bank in 40 years without an advanced degree in economics.
Trump readies speech for the World Economic Forum
Meanwhile, on the same day as Powell's confirmation, Trump announced his plans for his speech on Friday at the World Economic Forum in Davos, Switzerland.
Trump will meet with various world leaders, including UK Prime Minister Theresa May, according to CNBC.
The forum brings national leaders together to find shared solutions to global economic and security issues, but Trump told reporters during a signing event at the White House on Tuesday that his talk will focus on the importance of "investing in the United States again," CNBC reports.
Trump & Powell don't always see eye-to-eye
Trump and his nominee agree on key reforms, but also have disagreements on far-reaching issues.
Some of Powell's comments on Tuesday, after he was approved by the Senate, indicate he may be somewhat looser on bank regulation than his predecessor, matching campaign promises the president made to voters in 2016, which focused heavily on deregulation as a means to create growth in the US economy.
The incoming chair of the Fed stated that the US financial system is "quite strong" and has voiced support for the idea of "tailoring" regulations to ease burdens on small banks, CNBC reports.
However, In 2017, Powell also said he wanted to preserve core pieces of the 2010 Dodd-Frank regulatory law, which he helped to implement, that includes strong capital requirements and annual stress tests for banks, the Financial Times reports.
Trump has voiced strong disagreement with Dodd-Frank, taking to Twitter last June to praise a GOP-led congressional effort to strip much of its financial reforms.
Congratulations to Jeb Hensarling & Republicans on successful House vote to repeal major parts of the 2010 Dodd-Frank financial law. GROWTH!

— Donald J. Trump (@realDonaldTrump) June 9, 2017
The president also strays from Powell on the issue of Yellen's handling of interest rates during her time leading the Fed under former President Barack Obama.
While campaigning in 2016, Trump said that Yellen was creating a "false economy" and was "keeping rates down because they don't want everything else to go down," according to CNN Money.
READ MORE: Powell opposes 'Audit the Fed' legislation
However, Powell has praised the approach the central bank has taken under Yellen, specifically the gradual raising of interest rates and the slow chipping away of the $4.5 trillion balance sheet that the Fed amassed to support the US economy after the financial crash of 2008.
You can share this story on social media: