Max Keiser: Why JPMorgan is in a bubble and not bitcoin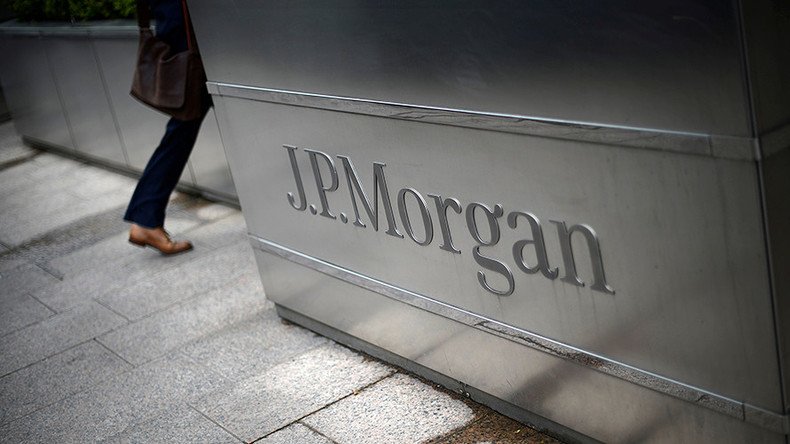 The CEO of JPMorgan Chase Jamie Dimon has called bitcoin a fraud that will blow up. Max Keiser of RT's Keiser Report has explained why the real bubble may be in banking, and not in the cryptocurrency.
"JP Morgan, along with the entire finance sector, has been subsidized by the Federal Reserve's corrupt practice of 'financial repression' that moves hundreds of billions from savers and pensioners, and workers, into JP Morgan and Jamie Dimon's pocket. Jamie's compensation is tied directly to manipulating JP Morgan's stock and option prices, thanks to the Fed's conflicted, corrupt, cozy malfeasance," he told RT.
Financial repression is a term describing measures used by governments to channel funds to themselves as a form of debt reduction. These actions include the deliberate attempt to hold down interest rates to below inflation. In this system, benefits are transferred from lenders to borrowers. JPMorgan Chase stock has surged about 260 percent since June 2012.
According to Keiser, it is wrong to say bitcoin is a bubble or a fraud.
"The US dollar, bond markets, and many property markets are in bubbles. Bitcoin and gold are the only financial assets not in bubbles. To say bitcoin is fraudulent would be like saying gold is fraudulent. Some might say this, but no rational person would agree," he said.
"As the bubbles in fiat money, bonds and stocks pop, capital will flow into bitcoin, gold, and silver. At some point, when his customers start leaving JPMorgan and move to more bitcoin-focused options, Jamie will be forced to capitulate, or get replaced," Keiser added.
Keiser also explained why traditional bankers dislike cryptocurrencies.
"Bitcoin makes banks, essentially price gouging intermediaries and socially unacceptable leeches, obsolete. Bankers rightfully fear for their jobs as bitcoin replaces them," he said.
JPMorgan Chase has a long history of paying high fines for violations of banking regulations. Since 2010, the bank has paid $28.7 billion for financial misconduct.
The list includes $13 billion paid for toxic securities abuses in 2013, as the bank overstated the quality of mortgages it was selling to investors in the run-up to the financial crisis.
You can share this story on social media: