Federal Reserve chairman nominee opposes 'Audit the Fed' legislation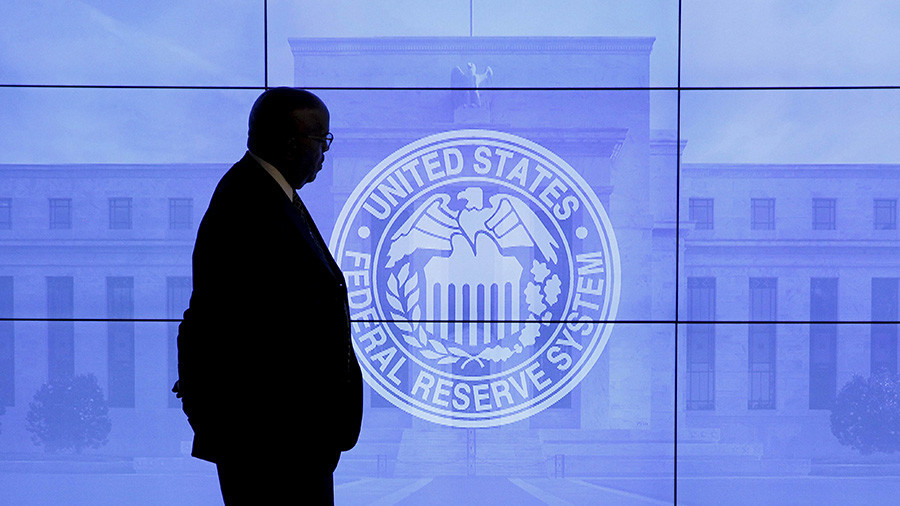 President Donald Trump's nominee to lead the Federal Reserve, Jerome Powell, has said that he's against the controversial "Audit the Fed" legislation. The bill designed to make the Fed more transparent has been stalled in the Senate for years.
When asked whether he would oppose the controversial "Audit the Fed" legislation, known officially as the Federal Reserve Transparency Act, Powell said that he would do so.
"I do, and I'll tell you why," Powell told the Committee. "Congress has chosen to shield monetary policy from a policy audit from the GAO," he added, meaning the Government Accountability Office.
"That has been a wise choice made to show respect for the independence of monetary policy," he added. "A GAO audit would be a way for Congress to insert itself into the making of monetary policy on a meeting-by-meeting basis."
All the top officials of the Fed have been opposing the bill since its first introduction back in 2009 by now-retired Representative Ron Paul (R-Texas). Other supporters of the bill have tried to introduce the legislation three times since then. While it passed in the House of Representatives every time, it would die in the Senate.
During his election campaign, Trump was a vocal critic of the Federal Reserve and its lack of accountability. He criticized the incumbent Fed chair Janet Yellen for being "very political," and accused her of artificially propping up the economy with low interest rates. Upon becoming president, however, Trump praised Yellen for being a "low-interest-rate-person."
The supporters of the idea to strip the Fed of its unique exemption and make it accountable to the GAO like other federal government bodies have seen Trump's victory as a chance to finally squeeze the bill through the Congress.
"The US House has responded to the American people by passing Audit the Fed multiple times, and President-elect Trump has stated his support for an audit. Let's send him the bill this Congress," Senator Rand Paul (R-Kentucky) said back in January.
Such hopes, however, were shaken on November 2, when Trump presented his nominee to become chairman of the Federal Reserve. Powell, a member of the Federal Reserve Board of Governors since 2012, is a well-known critic of the "Audit the Fed" legislation and has repeatedly spoken against it.
You can share this story on social media: