Nuke jibes & epic handshakes: Trump's year of shedding the presidential playbook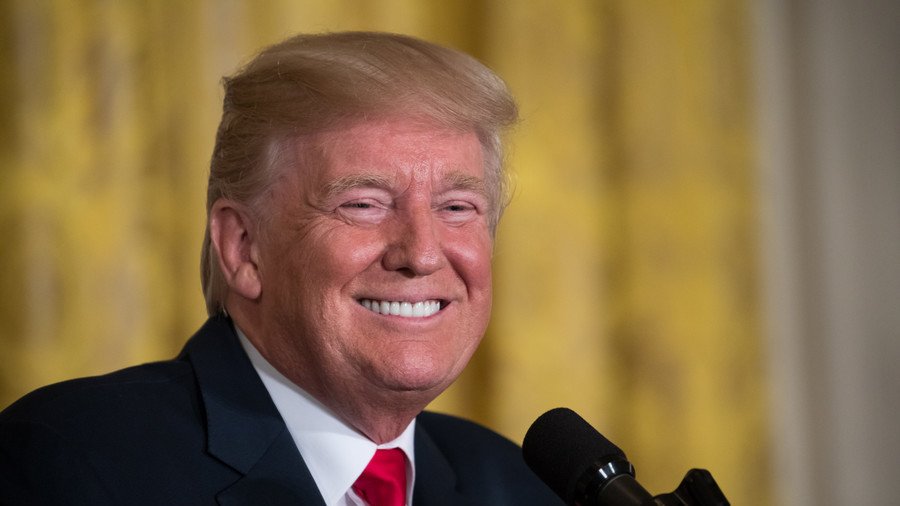 One year into his presidency, there were myriad ways Donald Trump broke the presidential mould, from excruciatingly lengthy handshakes with the French president, to verbal jousts with North Korea.
Handshake battle
The new president made an unexpected impression early on in the form of his incredibly distinctive handshakes, which became seen as some kind of barometer of his fitness for office.
READ MORE: 6 of Trump's most cringeworthy handshakes… so far (VIDEOS)
No other act encapsulated his unconventional approach than how he locked limbs in a strange sort of handshake battle with foreign leaders from Japan's Shinzo Abe, to Emmanuel Macron of France, to his close neighbor Justin Trudeau.
Trump awkwardly held hands with UK Prime Minister Theresa May on her first visit to the White House, and unexpectedly refused to shake hands with German Chancellor Angela Merkel at a photocall.
'Call me on my cell'
One of Trump's big protocol breaches was undoubtedly his habit of handing out his personal cell phone number to world leaders. Always keen to cut out the middleman and get straight to the chinwag, this commander in chief made sure the leaders of Mexico, Canada and France all had his digits.
In the arena of international politics, calls between heads of state are very tightly managed and Trump's habit of giving out his private number raised questions about the security of his administration's communication networks.
US presidents usually make their phone calls on secure White House lines, but Trump's reluctance to follow suit was seen as a further illustration of his distrust of official channels and previous protocol.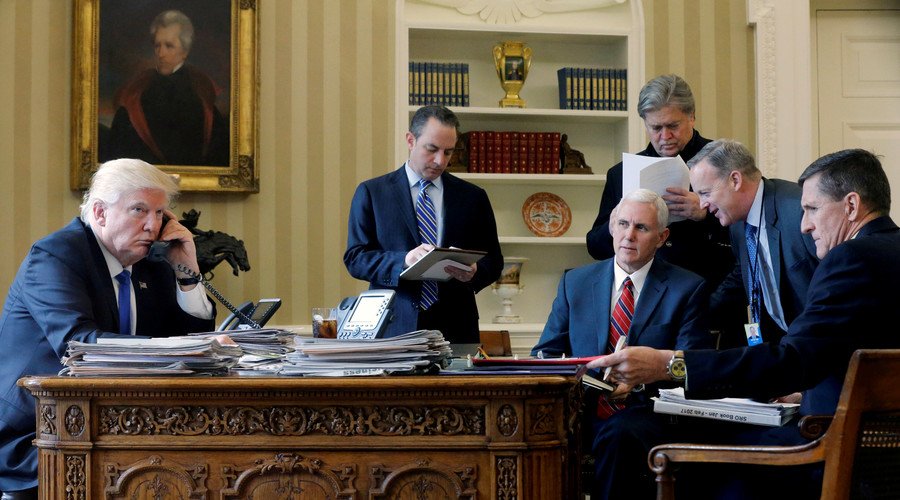 MSM grievances
Instead of courting the press corps, Trump says he likes to use Twitter to bypass the "dishonest media" and get his message directly to the people. The MSM, appalled at Trump's direct approach, haven't held back in criticizing the president over his refusal to play ball.
Even before his inauguration, MSM griped that the president-elect wasn't following traditions and protocols laid down by previous presidents. A week after his win in November 2016 there was outrage in MSM outlets that Trump had gone out for dinner in New York without informing the press.
There were also howls of indignation from the MSM in July when Trump gave a press conference question, intended for an American journalist, to a member of the Chinese media instead. Several prominent White House reporters took to Twitter to accuse Trump of "deflection" and to label it a"clear violation of protocol".
When quizzed about the incident White House Press Secretary Sarah Huckabee Sanders said: "Like the members of the White House Press Corps, the President wants a free press and he can call on any reporter he chooses."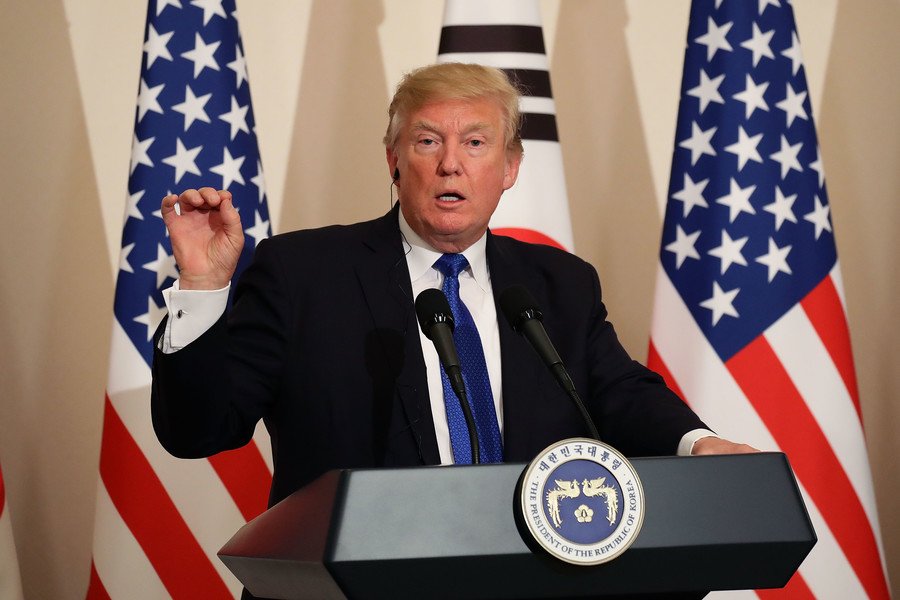 Salary? No thanks
Throughout his election campaign Trump made much of his billionaire status and how it meant he wouldn't need to accept his $400,000 annual salary. "I won't take even one dollar," candidate Trump declared in September 2015. "I am totally giving up my salary if I become president."
However, that plan hit a snag early on because Article II of the US constitution requires that the president be paid. Not to be deterred, Trump decided to donate his salary, gifting the first quarter to the National Park Service, and Q2 to the Department of Education. Ironically, both departments were subject to budget cuts in Trump's first budget proposals.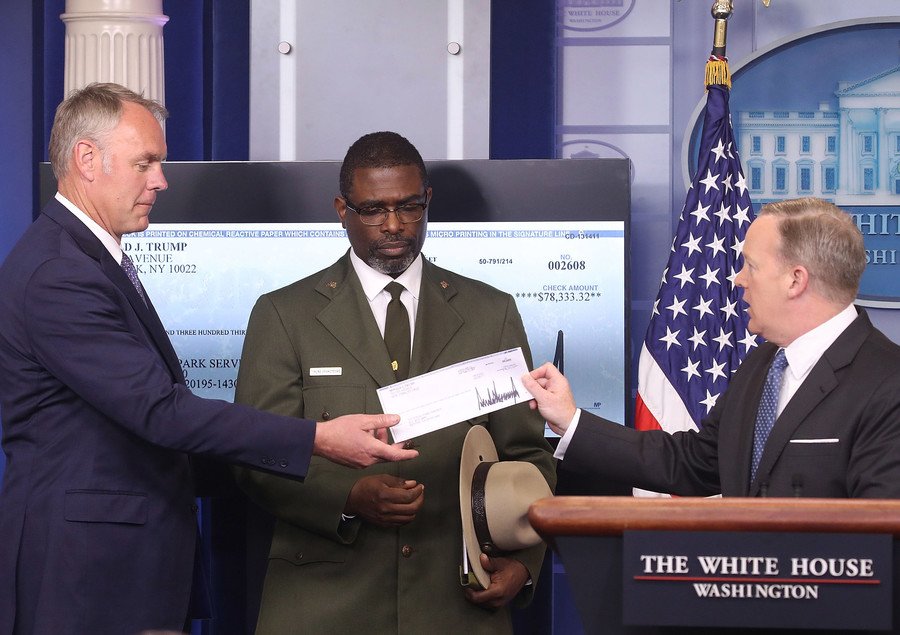 'Rocket man'
Of all the extraordinary foreign policy pronouncements made in his first year in office, perhaps the most explosive have been reserved for North Korean leader Kim Jong-Un. Trump has repeatedly threatened Kim with nuclear strikes and referred to him as 'Rocket man.'
Perhaps the most colorful proclamation was the US commander in chief tweeting that his nuclear button was "much bigger & more powerful one than his [Kim's], and my Button works!"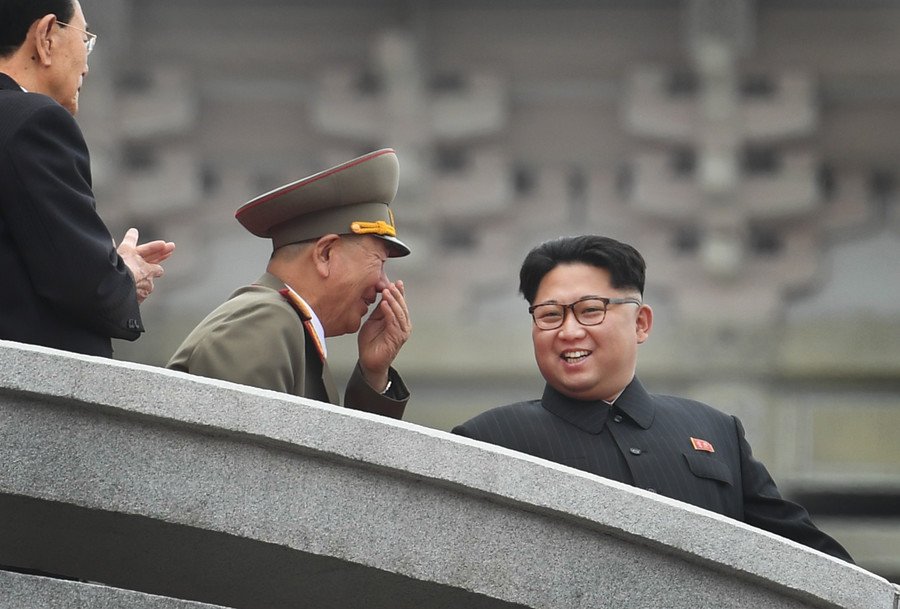 Trump's tough-talking approach to Kim stands in stark contrast to his predecessors who opted for a softly-softly strategy, and has been welcomed by many Americans wanting to see a hardline foreign policy.
Emphasizing his seemingly innate ability to shake things up, Trump even called out previous commanders in chief over their failure to solve the North Korean problem, pointing out that "being nice to Rocket Man hasn't worked."
Being nice to Rocket Man hasn't worked in 25 years, why would it work now? Clinton failed, Bush failed, and Obama failed. I won't fail.

— Donald J. Trump (@realDonaldTrump) October 1, 2017
Like this story? Share it with a friend!
You can share this story on social media: