Ousted Uber co-founder ditches shares for $1.4bn bonanza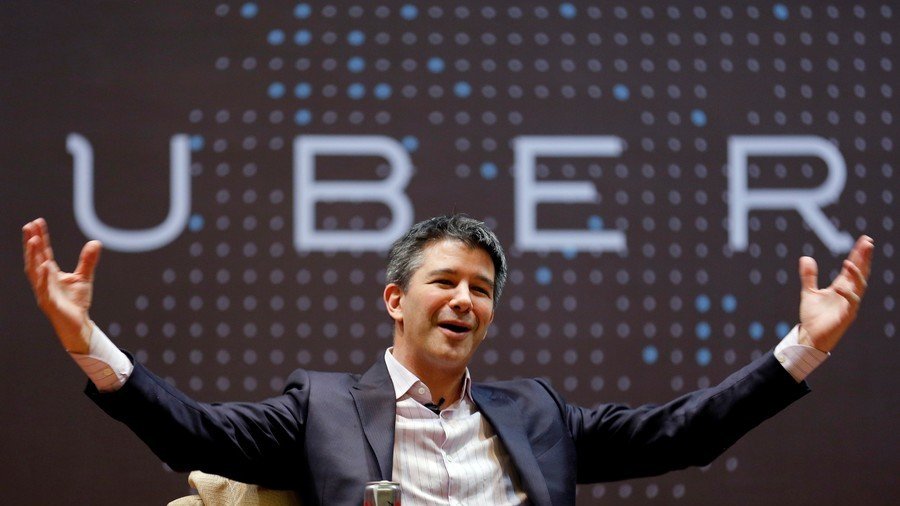 Uber co-founder Travis Kalanick, sidelined after several controversies at the company, has diluted his share power in a bid to bolster his billionaire status.
The former Uber CEO, who last year stepped down from his position due to mounting pressure from investors, has reportedly sold one third of his stock in a share deal involving Japanese telecommunications firm, Softbank Group.
According to CNBC, Kalanick stands to receive around $1.4 billion from the sale.
A consortium led by Softbank Group clinched a deal to buy Uber shares from company investors on Thursday. The majority of share sales are based on a $48 billion valuation of Uber.
Uber has confirmed $1.25bn in primary investment as part of the deal. A number of governance changes, including the expansion of its board of directors from 11 to 17, have come into immediate effect. Softbank will now have two seats on the Uber board.
"We're proud to have Softbank, Dragoneer and the entire consortium in the Uber family," an Uber spokesperson told RT.com. "This is a great outcome for our shareholders, employees and customers, strengthening Uber's governance as we double down on our technology investments."
READ MORE: Covert Uber 'impersonation' and 'wiretapping' claims revealed in court letter
The company has not commented on Kalanick's reported pay-out. The deal also brings an end to a lawsuit brought by key investor Benchmark against Kalanick, over his control of the Uber board.
The embattled ride-sharing firm has been in difficulty following a litany of sexual harassment allegations within the company, covert operations against rivals and its perceived failure to support a 2017 JFK Airport taxi strike.
In March 2017, Kalanick was also filmed in a heated discussion with an Uber driver. During the confrontation he suggested the driver would not go far in his career after complaining about the company's performance.
"Some people don't like to take responsibility," Kalanick told Uber Black driver Fawzi Kamel.
"They blame everything in their life on someone else. Good luck to you, too. But I know you won't go far."
READ MORE: Uber CEO Travis Kalanick quits under pressure from investors
Kalanick stepped down as Uber chief executive last June.
"I love Uber more than anything in the world, and at this difficult moment in my personal life I have accepted the investors request to step aside so that Uber can go back to building rather than be distracted with another fight," he said at the time.
The decision came after he had announced a leave of absence to grieve over the death of his mother.
RT.com has contacted Softbank Group for comment on the share deal.
Think your friends would be interested? Share this story!
You can share this story on social media: