Uber CEO Travis Kalanick quits under pressure from investors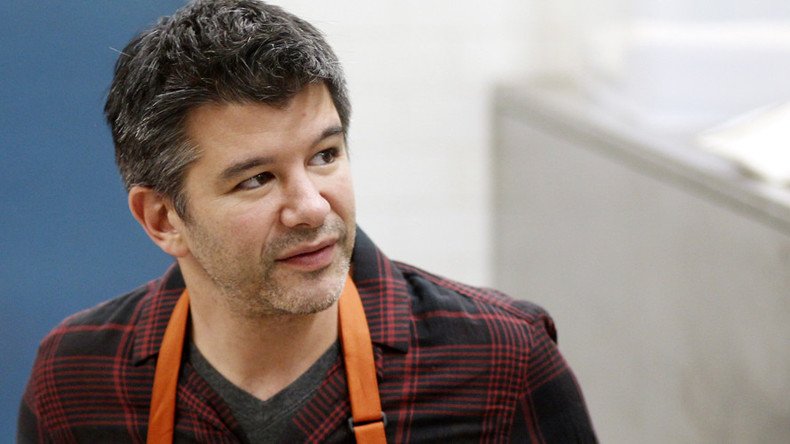 The co-founder of ride-hailing firm Uber, Travis Kalanick, has stepped down as chief executive in the face of mounting pressure from shareholders. His resignation follows the company having to grapple with months of scandal and controversy.
According to The New York Times, five of Uber's major investors demanded on Tuesday the chief executive resigns immediately. Kalanick will, however, remain on the board of directors.
"I love Uber more than anything in the world, and at this difficult moment in my personal life I have accepted the investors request to step aside so that Uber can go back to building rather than be distracted with another fight," Kalanick said in a statement.
Last week Kalanick said he was taking an indefinite leave of absence following the death of his mother in a boating accident.
Uber's board said in a statement that "Travis has always put Uber first. This is a bold decision and a sign of his devotion and love for Uber."
"By stepping away, he's taking the time to heal from his personal tragedy while giving the company room to fully embrace this new chapter in Uber's history. We look forward to continuing to serve with him on the board."
Kalanick co-founded Uber in 2009, turning it into a dominant global ride-hailing service.
Over the past year, the company has been rocked by scandals and negative publicity. They included revelations of questionable spy programs, claims of sexual harassment and discrimination, as well as criticism of the way Kalanick was running the company.
Uber has also been dealing with an intellectual property lawsuit from Google's parent company, Alphabet, over alleged theft of trade secrets related to driverless cars.
Kalanick's departure is just the latest in a number of senior executives to leave the company.
In recent months, Uber has fired more than 20 employees after an investigation into the company's culture. The firm has reviewed more than 200 HR complaints including harassment and bullying.
Despite all the troubles, Uber's business is growing with revenue reaching $3.4 billion in the first quarter of this year. The company is currently valued at $69 billion.
You can share this story on social media: