#DeleteUber: Twitterati wrath swift as Uber drivers 'break' JFK taxi strike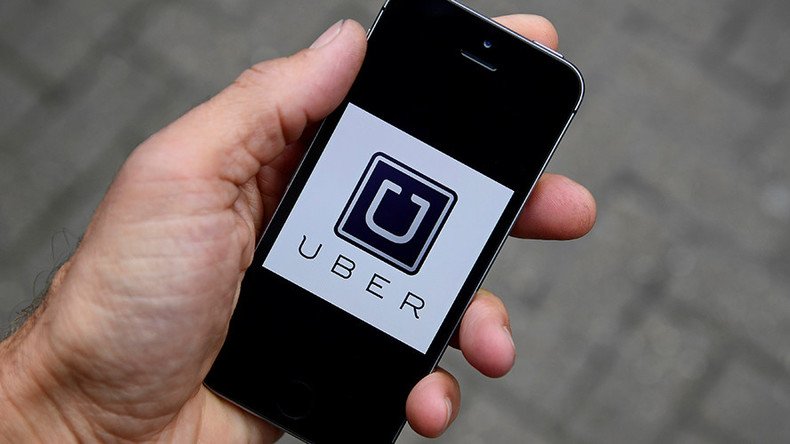 #DeleteUber is trending on Twitter as angry customers vow to scrap the ridesharing app after reports alleged that Uber drivers broke a strike staged by taxi drivers at JFK airport over President Donald Trump's 'Muslim ban.'
The New York Taxi Alliance announced a one-hour work stoppage at JFK airport Saturday evening as protesters called for immigrants, detained on the back of Trump's executive order banning US entry to citizens from seven Muslim-majority countries, to be released.
READ MORE: 'Let them in': Hundreds protest at JFK airport after Trump's 'Muslim ban' (PHOTOS, VIDEOS)
However many Twitter users noticed that Uber drivers were arriving at the airport to pick up passengers during the designated strike time, 6pm to 7pm, and took to the social media site to denounce the company's actions.
The company later tweeted that they had turned off surge pricing at JFK airport, prompting accusations that they were exploiting the situation to gain business.
<
Surge pricing has been turned off at #JFK Airport. This may result in longer wait times. Please be patient.

— Uber NYC (@Uber_NYC) January 29, 2017
A subsequent tweet from Uber tried to clarify that it was not their intention to break the strike.
Uber rage has continued, however, with many more users claiming to have deleted the app and attention turning to CEO Travis Kalanick, a member of Trump's economic advisory group.
While executives from other tech companies, including Facebook and Google, criticized Trump's travel ban, Uber CEO Travis Kalanick gave a more guarded response. However, he said he would raise the issue at President Trump's first business advisory group meeting on Friday.
Kalanick also vowed to financially compensate any drivers affected over the next three months.
READ MORE: Trump's 'Muslim ban' sees passengers detained at airports, threatens Silicon Valley
Kalanick explained in a statement that he agreed to join Trump's economic advisory panel in December alongside other successful corporate leaders including Tesla CEO Elon Musk as he believes in "principled confrontation and change."
The company is reported to be divided over the new administration after an email emerged earlier this week from Chief Financial Officer, Thuan Pham, blasting Trump as a "deplorable."
Meanwhile ride-sharing competitor Lyft is reaping the benefits of the Uber meltdown after condemning the travel ban and pledging $1 million in donations over the next four years to the American Civil Liberties Union (ACLU).
2/ Trump's immigration ban is antithetical to both Lyft's and our nation's core values.

— logangreen (@logangreen) January 29, 2017
The ACLU have already filed a lawsuit against the Trump administration on behalf of two Iraqi men detained at JFK airport Saturday and has vowed to remain eternally vigilant of the president's actions.
Customers have quickly declared their shift from Uber to Lyft in light of events.
However others criticized the public's fickle change of opinion regarding Uber.
Uber was previously accused of sabotaging Lyft by booking fake rides and cancelling them and trying to poach their drivers.
You can share this story on social media: