California AG threatens bosses who rat out immigrant workers with $10k fine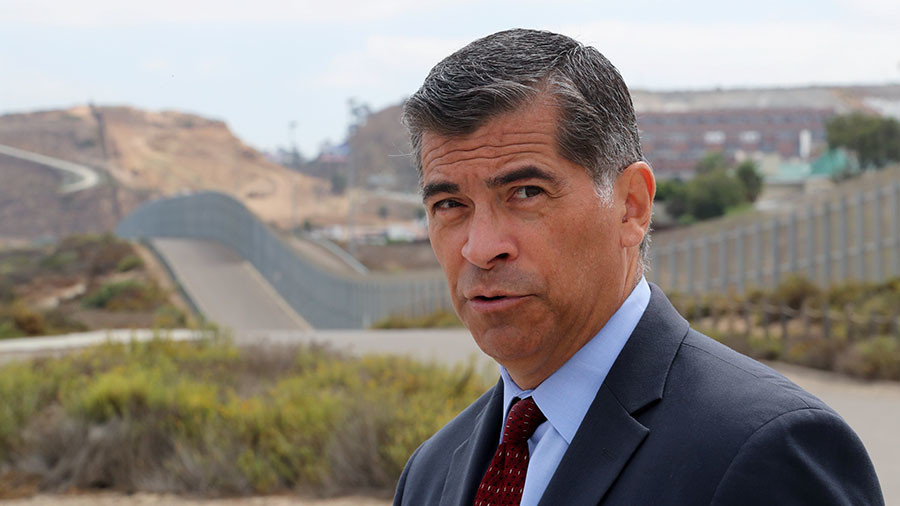 Amid "rumors" of imminent large-scale immigration raids, California's attorney-general is warning employers they will be fined up to $10,000 if they provide federal immigration officers with information on employees.
At a press conference Thursday, the Golden State Attorney General Xavier Becerra (D) told employers that they are expected to abide by laws taking effect from 2018, furthering California's "sanctuary state" image.
Under AB 450, employers are prohibited from "providing voluntary consent to an immigration enforcement agent to access, review, or obtain the employer's employee records without a subpoena or court order."
Anyone who violates the law could be fined between $2,000 and $5,000 for their first violation and up to $10,000 for each subsequent violation.
Becerra said that the law was made to protect the privacy of employees, and warned employers that "ignorance of the law is no excuse if you violate it."
The attorney-general added that the state has never challenged the authority of the federal government to enforce federal government immigration laws.
"We do challenge, in fact we are in court right now challenging the federal government's ability to force California to do its federal immigration enforcement for it. We do challenge when federal immigration enforcement tries to tell our local law enforcement what they must do," Becerra said. "And we're prepared to challenge any actions by federal immigration enforcement that would violate the constitutional rights of anyone that lives in the state of California."
Becerra held the press conference in response to numerous reports that Immigration and Customs Enforcement (ICE) officers are preparing to arrest more than 1,500 illegal immigrants during a major upcoming sweep in Northern California cities.
"It's important, given these rumors that are out there, to let people know – more specifically today, employers – that if they voluntarily start giving up information about their employees or access to their employees in ways that contradict our new California laws, they subject themselves to actions by my office," Becerra said, according to the Sacramento Bee. "We will prosecute those who violate the law."
According to the San Francisco Chronicle, sources say that the massive raids were planned in response to President Donald Trump's "frustration that sanctuary laws — which seek to protect immigrants and persuade them not to live in the shadows by restricting cooperation between local and federal authorities — get in the way of his goal of tightening immigration."
After the Oakland City Council unanimously voted to cut all ties with the federal agency on Wednesday, Oakland Mayor Libby Schaaf said that she would be willing to go to jail to defend those policies.
"We are exercising our legal right to be a Sanctuary City and to protect our residents," Schaaf told KPIX 5 of her opposition to ICE raids. "The fact that the federal government is suggesting that it is actively retaliating against jurisdictions that are exercising their right to have sanctuary policies — that is what is illegal."
In October, California Governor Jerry Brown (D) signed legislation to make California a "sanctuary state," which prohibits local law enforcement officials from enforcing federal immigration law.
US Attorney General Jeff Sessions urged Brown not to sign the bill, which he said"risks the safety of good law enforcement officers and the safety of the neighborhoods that need their protection the most."
You can share this story on social media: