US world approval rating plummets to a 10-year-low – poll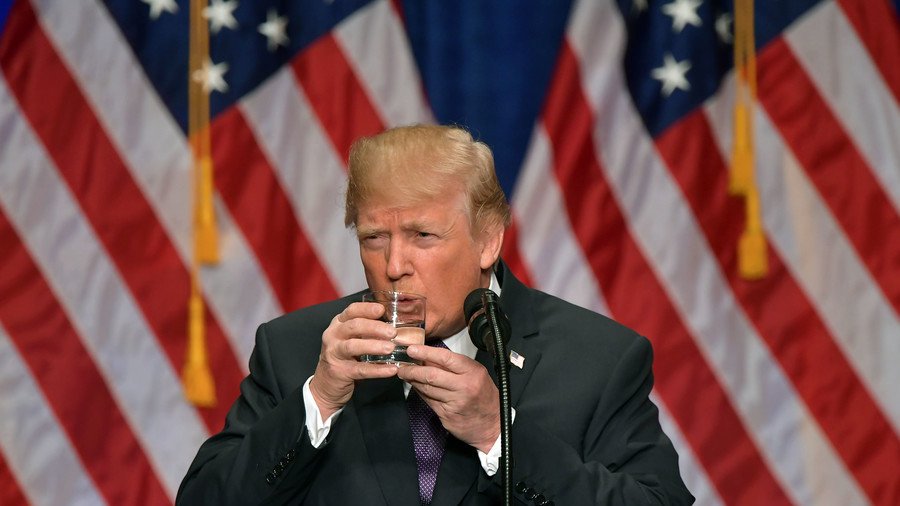 America's global approval rating has plunged to its lowest point in a decade, according to a new Gallup poll, with Germany and China ahead on the world stage.
A thousand adults, aged 15 years or older across more than 130 countries, were questioned between March and November 2017. They were asked whether they approved or disapproved of the current US administration. The survey results were published Thursday.
President Donald Trump has shaken up US foreign policy during his first year in office – decertifying the nuclear deal with Iran, recognizing Jerusalem as the Israeli capital and threatening North Korea with a nuclear strike.
Trump's decisions, along with his flamboyant personality and abrasive statements have stirred a strong global backlash which seems to be reflected in the poll's findings.
The approval rating of the US dropped to 30 percent in 2017, sinking way below Barack Obama's score of 48 percent two years ago, and even dropping behind the previous low of 34 percent during George W. Bush's final year in office. America under Trump even fell behind China's approval rating, which stood at 31 percent.
Despite strong criticism over Chancellor Angela Merkel's handling of the European migrant crisis, Germany chalked up the highest approval rating with 41 percent. Russia's score improved slightly from 26 to 27 percent.
The US did score big in another area, though, with America's disapproval rating reaching new heights of 43 percent, falling far behind Germany (25 percent), China (30 percent) and Russia (36 percent). The US suffered the biggest losses in its own backyard, as approval ratings across the Americas dropped to 24 percent and 58 percent registering a poor opinion of the USA.
Trump's planned wall across the frontier with Mexico as well as his crude comments about immigrants alienated many south of the border, while approval ratings in Canada, a long-term US ally, fell from 60 percent to a mere 20 percent, the Gallup survey found.
Positive views of the US grew noticeably in only a handful of countries, including Israel, Belarus, Liberia and Macedonia. Trump's policies on the Middle East have been more pro-Israeli than that of the previous, more cautious US leadership.
Russians, at 8 percent, were "still the least likely in Europe — and the world — to approve of [the current] US leadership," according to the Gallup survey. It represents an improvement compared to the Obama presidency, when in 2016, only 2 percent saw the US in a favourable light.
Despite unproven allegations of collusion with Russia during his presidential campaign, Trump's policies towards Moscow have changed little from that of his predecessor, as he has presided over the signing of new sanctions package on Russia and the continued NATO military buildup in Eastern Europe.
You can share this story on social media: