Buses with Apple, Google employees pelted with stones in California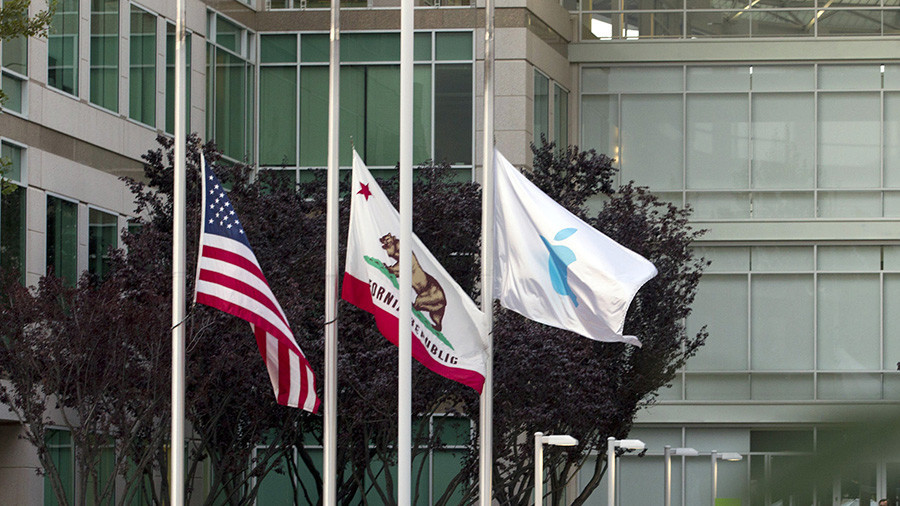 Shuttle buses carrying Apple and Google employees have been attacked with what police believe were either BB guns or rocks. Following the incident Apple said that some of its buses were temporarily rerouted.
The incidents occurred while buses carrying Apple and Google employees were driving in both directions of Interstate 280 in the San Francisco Bay Area of Northern California on Tuesday morning and evening, California Highway Patrol Officer Art Montiel confirmed to the San Francisco Chronicle.
Several bus windows sustained damage possibly caused by pellet guns, BB guns or rocks, Montiel added. No one was injured in the incidents.
"This is a serious issue because if this happened to distract the driver — the driver could collide and we could have a multiple vehicle crash at the same time it could cause major injuries to the passengers of the bus and other drivers," Montiel later told KTVU channel.
At least four of the vandalized shuttle buses were chartered by Apple, whose corporate headquarters are located off I-280 in Cupertino city in California's Silicon Valley. The fifth belonged to Google, whose campus is in Mountain View, some 8 km from Cupertino. All of the buses were unmarked.
Following the incidents Apple sent an e-mail to its employees, saying that its coaches had been temporarily rerouted. "This change in routes could mean an additional 30-45 minutes of commute time in each direction for some riders," the tech giant said in e-mail, seen by Mashable. Apple later told Mashable that it is working with police to investigate the incidents.
You can share this story on social media: