Trump administration report blames immigrants for terrorism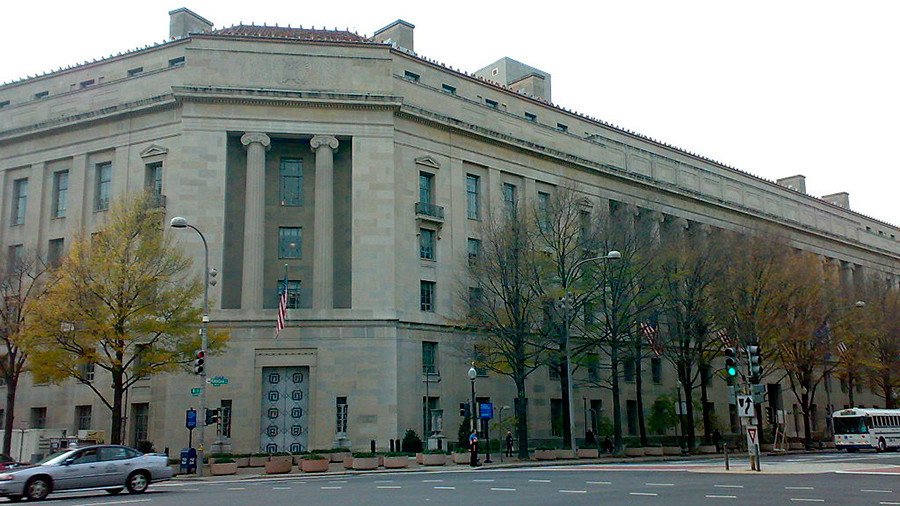 Three out of four people convicted of international terrorism or terrorism-related offenses were "immigrants," a new report by the Justice Department and the Department of Homeland Security has claimed.
The DOJ broadly defines "immigrants" as both the people extradited to the US for trial and immigrants arrested in US.
The report, issued Tuesday, is in response to a provision in President Donald Trump's executive order from March 2017, which allowed the federal government to temporarily suspend all refugee resettlement and ban the issuance of new visas from seven Muslim-majority countries. It coincides with Congress debating a spending bill to prevent a government shutdown, which Democrats insist be tied to immigration legislation.
"This report reveals an indisputable sobering reality — our immigration system has undermined our national security and public safety," Attorney General Jeff Sessions said in a press statement. "And the information in this report is only the tip of the iceberg: we currently have terrorism-related investigations against thousands of people in the United States, including hundreds of people who came here as refugees."
The Justice Department claims 402 foreign-born persons were convicted of international terrorism-related charges in US federal courts between September 11, 2001 and December 31, 2016 ‒ but only provides descriptions of eight of those cases. Those cases concern eight young men who were all indicted for either trying to travel to fight for Islamic State (IS, formerly ISIS/ISIL) or offering aid and support to IS, but not actually carrying out a terrorist act.
Among them is Mahmoud Amin Mohamed Elhassan, a Sudanese national, who was granted entry into the US in 2012 as a family member of a lawful permanent resident.
In 2016, he pleaded guilty to attempting to provide material support to ISIS, and in 2017 was subsequently sentenced to 11 years in prison. According to court documents, Elhassan "aided and abetted the attempt of Joseph Hassan Farrokh, 29, to travel from the United States to Syria in order to fight on behalf of ISIS," states the document.
The Justice Department report doesn't go into the details of the specifics of the cases which were part of the government's efforts to block people from traveling abroad to join IS, and in the case of Elhassan, fails to mention that three FBI informants were used to entrap the young men. The report also doesn't include data points on "individual radicalization" or honor killings.
According to the Bureau of Justice Statistics, between 2006 and 2015, there were "approximately 1.3 million non-fatal domestic violence victimizations each year," the report said. "It is unclear how many were perpetrated by foreign nationals because the federal government has not recorded and tracked in a aggregated statistical manner information pertaining to gender-based violence against women committed at the federal and state level."
The report was criticized on social media for failing to talk domestic events in 2017. Among them a white supremacist, and army veteran, driving his car into a group of peaceful protesters in Charlottesville, Virginia, killing one woman and injuring 19 others, or the white man who carried out the Las Vegas massacre killing 58 people and injuring over 500 before killing himself, or the former Army veteran, another white man, who killed 26 churchgoers in Sutherland Springs, Texas, among other mass shooting incidents last year.
These events while creating 'terrifying' situations don't fall under official classification of terrorism according to the FBI, even though public opinion afterwards said they should be referred to as domestic terrorism.
You can share this story on social media: