Fire engulfs Florida casino boat, forcing 50 to jump overboard (VIDEOS)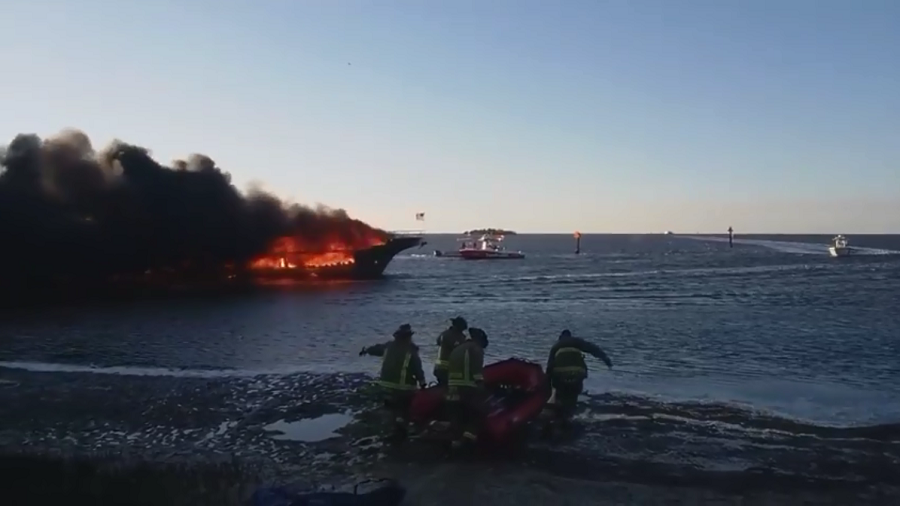 A Sun Cruz Casino shuttle boat has caught fire off the coast of Florida, forcing dozens of people on board to jump for their lives into the water and swim for shore.
Fifty people were on board the vessel when it caught fire at around 16:15 local time while in the Port Richey canal some 90 meters from the shore, local media reports. The passengers and crew were forced to abandon the ship.
According to authorities all 50 of those known to have been on board are accounted for after they swam to the shore or were pulled from the water by the rescuers. Pasco County Sheriff's Office deputies, Fire Rescue and the Coast Guard swiftly responded to the incident.
There were no casualties or significant injuries, but according to reports at least 15 people were taken to hospitals for medical checks as a precaution. The cause of the fire is as yet unknown.
You can share this story on social media: