'CIA friends' asked Moby to spread word of Trump-Russia collusion on social media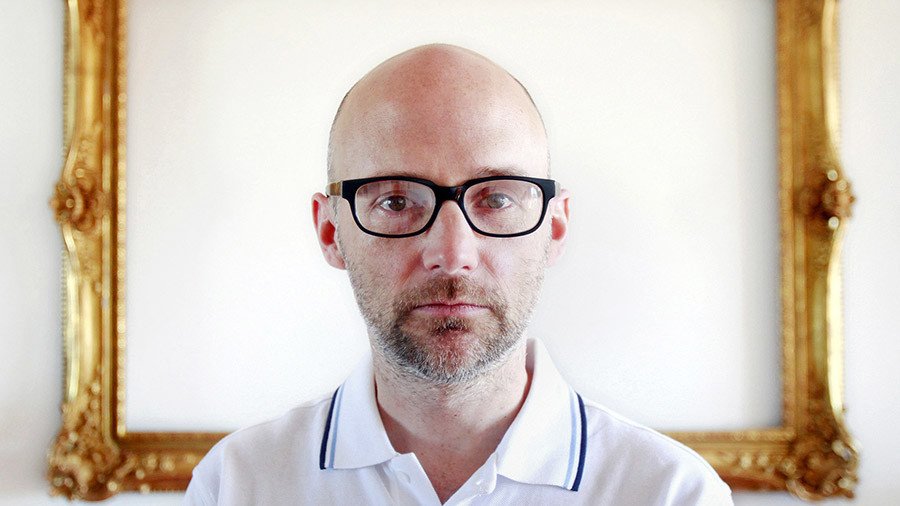 In a recent interview, Moby said his friends at the CIA asked him to take advantage of a greater "social media following" to spread rumors about President Donald Trump's alleged collusion with Russia during the 2016 campaign.
Multi-award winning recording artist and activist Moby gave an interview to WFPK on Thursday to promote his new album, "Everything Was Beautiful and Nothing Hurt," but somehow ended up spending the last half of the interview talking about Trump and Russia.
Moby said he had made friends with a few "active and former CIA agents" over the years, who told him they were "really concerned" that Trump was "essentially being run as a Russian agent."
"This is the Manchurian Candidate, like [Russian President Vladimir Putin] has a Russian agent as the president of the United States," Moby recalled his friends telling him.
The full interview was posted on Twitter by WFPK's Kyle Meredith. The discussion about Trump begins at 8:10.
Last February, Moby said he was having dinner with his friends when they asked him to post several anti-Trump theories on social media, where he has a large number of followers.
"They said like, look you have more of a social media following than any of us do, can you please post some of these things, just in a way to sort of put it out there," Moby said.
Moby said his friends based their information, in part, on the Fusion GPS report that was published by BuzzFeed last January.
The musician said he did not know for sure whether there was collusion between Trump and Russia, but added "where there's smoke, there's fire."
Moby went on to make some ominous predictions about Trump, saying things are "going to get quite a lot darker."
"Like the depth of the Trump family and business, their involvement with organized crime sponsors of terrorism, Russian oligarchs – like it's really, really dark."
However, Moby said he is hopeful that his "friend and neighbor," Rep. Adam Schiff (D-California), will win in 2018 and take over as head of the House Judiciary Committee.
"That is when things start to get really serious," Moby said, referring to the Russia probe led by special counsel Robert Mueller.
Moby also said he is grateful for Trump's incompetence.
"Like, just imagine how much more dangerous he'd be if he was intelligent and had emotional impulse control," Moby said. "I'm really grateful that if we're going to have a tyrant at least let him be stupid and incompetent."
Moby said his "dream" president would be former First Lady Michelle Obama, but accepted it's "never going to happen." In lieu of another Obama, Moby said he would like to see either Senator Elizabeth Warren (D-Massachusetts) or Senator Kamala Harris (D-California) as the next commander in chief.
"I just really want to hopefully see a female president sooner rather than later," Moby said.
Last February, Moby wrote a lengthy post on Instagram detailing what his "friends who work in DC" told him about Trump.
The post said the infamous Russian dossier was "100 percent real," adding that Trump was "being blackmailed by the Russian government, not just for being peed on by Russian hookers, but for much more nefarious things."
The post added that the Trump administration has been colluding with the Russian government "since day one," and Trump was putting warships off the coast of Iran "in the hope that Iran will attack one of the ships and give the US a pretense for invasion."
"I'm writing these things so that when/if these things happen there will be a public record beforehand," Moby tweeted. "These are truly baffling and horrifying times, as we have an incompetent president who is essentially owned by a foreign power."
The post received just over 5,000 likes in the last year.
You can share this story on social media: