Trump's lawyer sues BuzzFeed, Fusion GPS over Russia dossier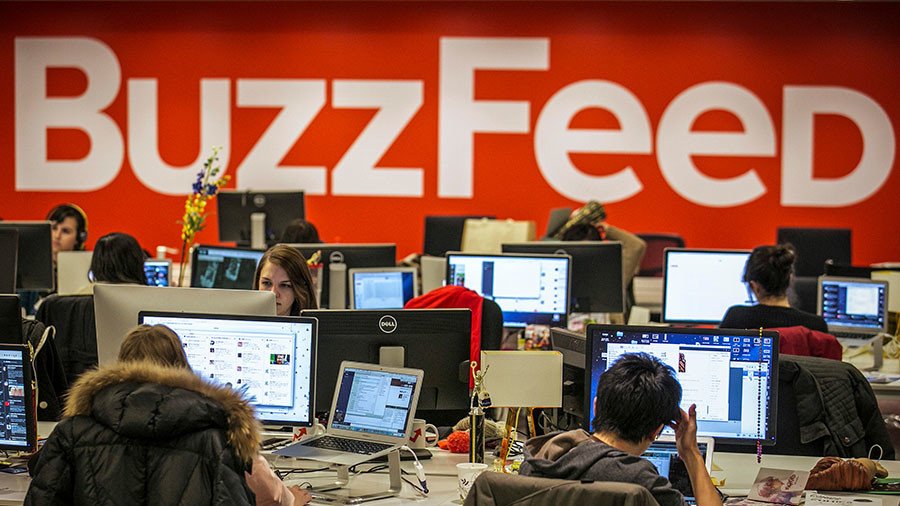 President Donald Trump's personal lawyer has filed two defamation lawsuits against Fusion GPS and Buzzfeed for publishing the infamous Trump-Russia dossier, arguing that it contains "false and defamatory" allegations.
In a pair of lawsuits filed Tuesday, Michael Cohen argues that the dossier has resulted in "harm to his personal and professional reputation, current business interests, and the impairment of business opportunities," according to ABC News.
Nearly a year ago, Buzzfeed published the dossier in its entirety, even though it had no way of corroborating the assertions.
The article states the dossier is comprised of "specific, unverified, and potentially unverifiable allegations of contact between Trump aides and Russian operatives, and graphic claims of sexual acts documented by the Russians."
Specifically, the dossier alleges that Cohen played an "important role" in Trump's campaign by meeting with Kremlin officials in August 2016. During the "secret liaison," the dossier claims that Cohen met attempted to "prevent the full details of Trump's relationship with Russia being exposed."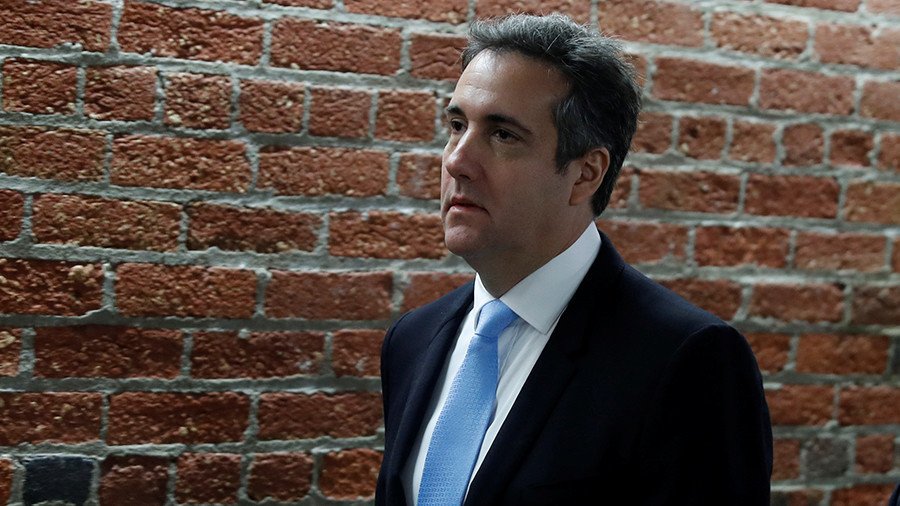 The dossier also alleges that Cohen discussed how to pay Kremlin-backed hackers "quickly and discreetly" for their work against former Secretary of State Hillary Clinton's campaign.
However, Cohen disputes the dossier, which most other news organizations refused to publish because the claims could not be verified.
"I want to be very clear," Cohen told ABC News. "I have never been to Prague or the Czech Republic, and I have never engaged with, been paid by, paid for, or communicated with anyone representing the Russian Federation or anyone else to hack anyone or any organization or disseminate false news reports or interfere in any way with this election."
Cohen announced the lawsuits on Twitter Tuesday, calling the dossier "fake" and "lie filled."
According to a copy of the federal complaint obtained by ABC News, Cohen argued Fusion GPS and its co-founder Glenn Simpson "recklessly placed [the dossier] beyond their control and allowed it to fall into the hands of media devoted to breaking news on the hottest subject of the day: the Trump candidacy."
Cohen's defamation lawsuit against Buzzfeed names editor-in-chief Ben Smith, reporter Ken Bensinger and editors Miriam Elder and Mark Schoofs, according to Bloomberg News.
According to a copy of the complaint obtained by ABC News, Cohen claims that "even though Defendant Buzzfeed expressly acknowledged the unverified (and potentially unverifiable) nature of the Dossier's allegations, Defendant BuzzFeed published the un-redacted Dossier and the Article anyway — without attempting to determine the veracity of these reports with [the] Plaintiff himself."
Buzzfeed released a statement to RT about the suit.
"The dossier is, and continues to be, the subject of active investigations by Congress and intelligence agencies. It was presented to two successive Presidents, and has been described in detail by news outlets around the world. Its interest to the public is obvious," Buzzfeed News team spokesperson Katie Rayford told RT. "This is not the first time Trump's personal lawyer has attacked the free press, and we look forward to defending our First Amendment rights in court."
Cohen filed the lawsuit on the same day that Senator Dianne Feinstein (D-California) released a 312-page transcript of the interview Simpson gave to the Senate Judiciary Committee last August as part of its investigation into alleged Russian meddling in the 2016 presidential election.
In the transcript, Simpson states Fusion learned that Cohen's job in the Trump campaign was in charge of dealing with "all of the serious inquiries, investigative inquiries about Russia."
Simpson also said they learned that Cohen was "a very intimidating person who had a history of threatening reporters with libel suits," adding that he also "dealt with allegations against Mr. Trump from the tabloids."
Fusion GPS, hired by Hillary Clinton's campaign and a law firm, had commissioned ex-MI6 agent Christopher Steele to collect opposition intelligence on Trump during the campaign season.
You can share this story on social media: