Senate probe expanded to anyone 'of Russian descent or nationality' – email
Published time: 27 Dec, 2017 23:32
Edited time: 28 Dec, 2017 10:14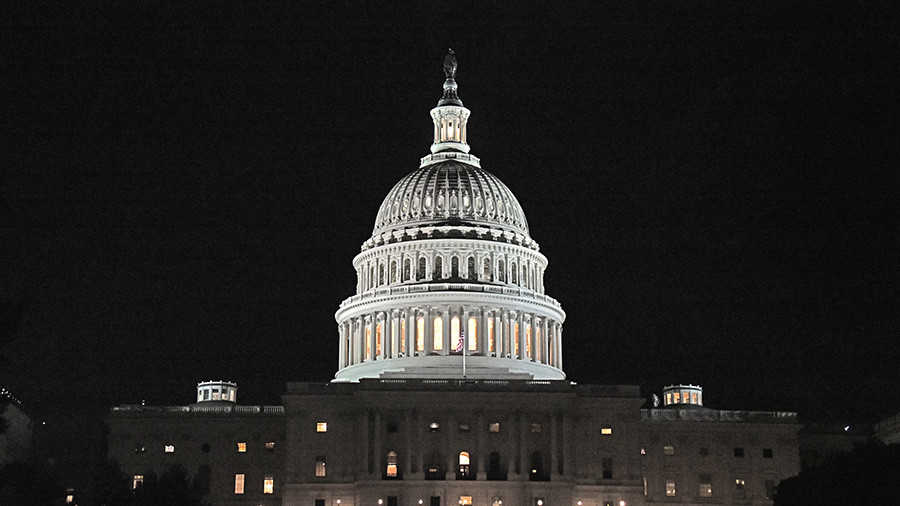 The US Senate Select Committee on Intelligence probe into allegations of collusion between President Donald Trump and Russia includes anyone believed to be "of Russian descent or nationality," according to a new report.
April Doss, the senior counsel to the Democrats on the Senate Select Committee on Intelligence (SSCI) defined the scope of the investigation as anyone a subject "knows or has reason to believe [is] of Russian nationality or descent," according to The Young Turks (TYT).
TYT researchers say they've obtained the email from Doss, which was copied to the Republican counsel Vanessa Le, and sent on December 19.
Doss is the former head of intelligence law at the National Security Agency (NSA), one of the three intelligence agencies behind the error-riddled ODNI report alleging Russian interference in the 2016 presidential election. She was reportedly brought on to the Senate Intelligence Committee by Senator Mark Warner (D-Virginia), one of the leading proponents of Russiagate.
"The SSCI investigation is critically important, and it'll be a privilege to return to public service in this role," Doss said in April, when she joined the committee staff.
The definition of the investigation's scope comes in response to a request for clarification by conservative blogger Charles C. Johnson. In July, Johnson received a letter from Senator Richard Burr (R-North Carolina) and Warner requesting a "closed interview" and that he hand over materials "relevant" to the investigation including "all documents, emails, text messages, direct messages, calendar appointments, memoranda, notes or other documents related to any communications with Russian persons."
This is not the first time vague criteria have been used to define the scope of the investigation into alleged Russian meddling. During a SSCI hearing in November on Russia's use of social media, Twitter Associate General Counsel Sean Edgett revealed that the company's methods to detect "Russian-linked" accounts include use of a Russian phone number, mobile carrier, email address, IP address, Cyrillic characters in one's username, and whether one has "logged in, at any time, from Russia."
Meanwhile, the House Intelligence Committee chairman Devin Nunes (R-California) has issued a subpoena to David Kramer, an associate of Senator John McCain (R-Arizona), according to the Washington Examiner.
Kramer reportedly traveled to London on behalf of McCain to meet with Christopher Steele, the former British spy and author of the infamous dossier which contains salacious allegations of Trump's ties to Russia. McCain delivered a copy to then-FBI director James Comey, although Steele had already provided portions of the dossier to the Bureau.
Kramer was interviewed by the House Intelligence Committee on December 19 and said that he knew the Russian sources in the Steele dossier, but refused to reveal them. Revealing those sources would be a determining factor in the conclusion of the investigation into the Trump-Russia affair, according to the Examiner. The subpoena directed Kramer to appear before the committee on January 11.