US & Canada clash over historic building that crossed border during winter storm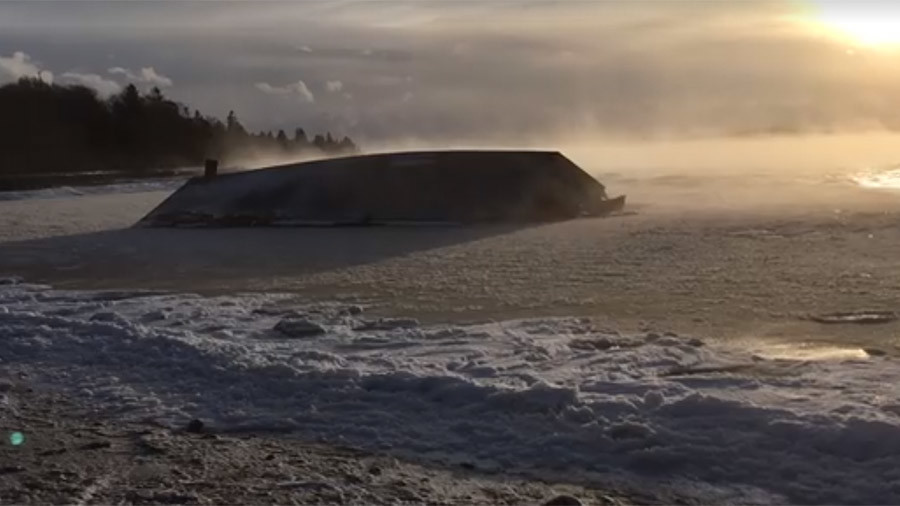 An historic building blown into Canada from the US during the polar cyclone has become the subject of an "urgent if not critical" dispute between the bordering countries.
A brining shed, one of five buildings that make up McCurdy's Smokehouse fish processing facility in Lubec, Maine, was ripped from its moorings in blizzard conditions earlier this month before floating under the bridge in the Bay of Fundy and landing over the water at Canada's Campobello Island.
READ MORE: Niagara Falls 'freezes' as big chill grips Eastern US (PHOTOS, VIDEO)
Astonishingly, Canadian officials are now preventing a Maine conservation group from retrieving the building due to claims of salvaging rights by Canadian citizens. Lubec Landmarks, the group that have been working to preserve the building for almost 25 years, are worried that scavengers have already begun cutting away large portions of the shed with chainsaws. The head of the 130-member group has now written a letter to Maine Senator Angus King saying a resolution to the situation is "urgent if not critical."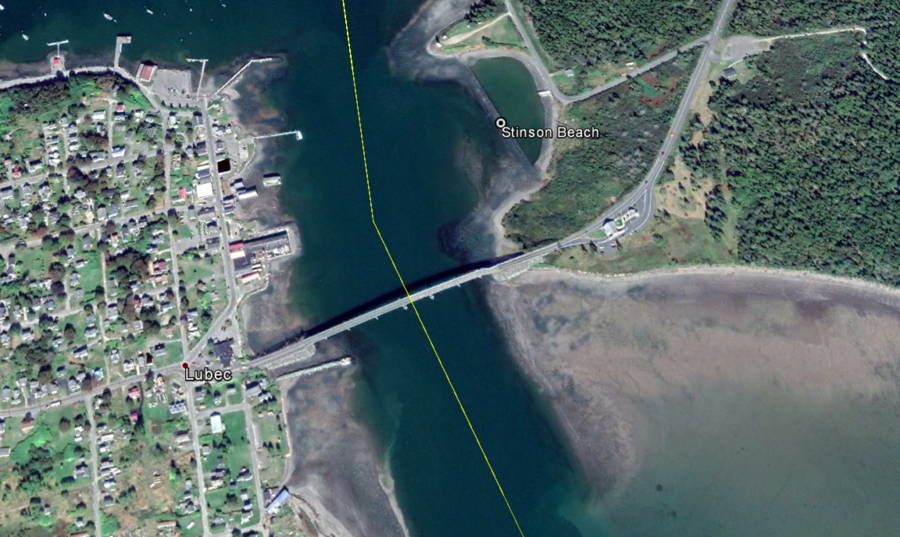 "It seems everyone is eager to help but can't move because of these rules," Lubec Landmarks president Rachel Rubeor wrote. "It is only exacerbated now by the influx of vandals who with chainsaws want to cannibalize our building."
READ MORE: Unruly neighbor: Canada complains to WTO, says US breached trade rules
Video posted on Facebook by local activist Moira Brown showed the sorry state of the brining shed floating with large parts of its roof and side walls still intact on Stinson Beach at Campobello Island on January 6.
Another video showing the shed avoiding pylons as it travelled under the bridge was posted by another resident, Heather Henry Tenan, on the same day. The video has since been viewed more than 20,000 times and amassed hundreds of comments.
McCurdy's Smokehouse is the last traditional herring facility in the state of Maine and is listed on the National Register of Historic Places.
You can share this story on social media: