'It was a joke': Italian police question teens over homeless Moroccan incinerated in car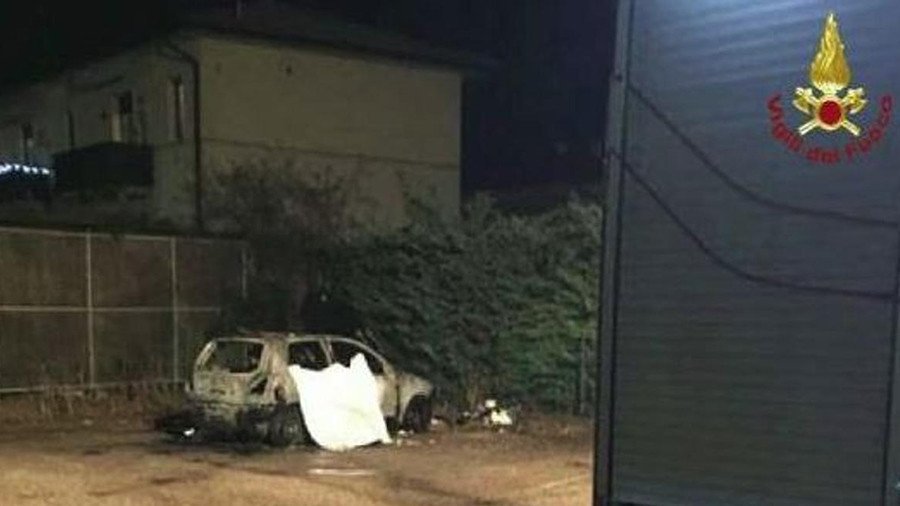 Investigators in northern Italy are questioning two teenagers, aged 13 and 17, suspected of killing a homeless man of Moroccan origin by setting alight to the car he was sleeping in.
Two boys have been identified as prime suspects in the murder of 64-year-old Ahmed Fdil, who was burned alive in the car he used for shelter in the town of Zevio near Verona. "It was a joke," L'Arena daily quoted the younger boy telling police when he was questioned about the incident that took place in December. Although he claimed they "didn't do it on purpose," the boy admitted they took paper rolls from a pizzeria to ignite and throw at the vehicle.
According to Verona Sera, the man became stuck in the car window as he tried to escape the fire. "To see him die like that was atrocious. To see him burning, he was alive," AP quoted a witness, Gino Capo, who tried to drag Ahmed out.
Police ruled out the possibility that the abandoned Fiat Bravo had caught fire by accident, after local residents reported "months of harassment" by a small group of young people, who annoyed the homeless and insulted those who tried to defend him. The bullies had also been seen throwing firecrackers at the car with the man inside. Images from security cameras helped identify the two boys. Both of them are of foreign descent, Italian media reports.
You can share this story on social media: