'We helped rebuild Pentagon after 9/11': El Salvador condemns Trump's 's***hole' remarks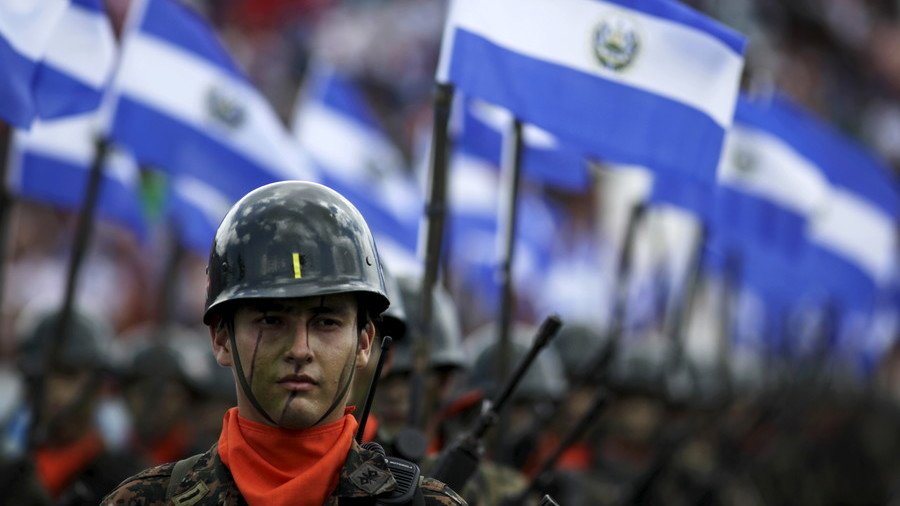 El Salvador's government has formally protested President Donald Trump's alleged remarks about immigrants from "s***hole countries" and demanded Washington's respect for its "noble and courageous people."
The US government should remember the good deeds of Salvadorans, such as "their contribution to the reconstruction of the Pentagon after the terrible terrorist attacks of September 11, 2001, as well as their efforts during reconstruction of New Orleans after devastating hurricane Katrina,"states the official note of protest issued by El Salvador's government.
It also underlined the strong historical ties between the two countries and urged the US to respect the dignity of its "noble and courageous" people.
Trump reportedly described the homelands of migrants arriving in the US as "sh*tholes" while speaking at the White House on Thursday. The meeting revolved around a bipartisan proposal to restore protections for immigrants from Haiti, El Salvador and some African countries as part of a deal on the Deferred Action for Childhood Arrivals (DACA) program.
The controversial remarks have already prompted an angry response from other countries, namely Haiti, which reportedly summoned US officials for an explanation. The comments, allegedly made by Trump, have also prompted widespread accusations of racism and disrespect towards other nations.
The president has apparently denied the reported comments, stating on Twitter that "the language used by me at the DACA meeting was tough, but this was not the language used." The most "tough" thing at the scandalous meeting was the "outlandish proposal" made by the bipartisan group on DACA, he added.
READ MORE: 'Reprehensible & racist': African states respond to Trump's alleged 's***hole countries' comment
Trump insisted he "never said anything derogatory about Haitians other than Haiti is, obviously, a very poor and troubled country." He has also considered recording all his meetings to prevent similar controversies in the future.
Despite Trump's denial, one of the sponsors of the DACA deal who was present at the meeting, Senator Dick Durbin (D-Illinois), insisted the US president indeed referred to the countries in question as "s***holes" multiple times during the gathering.
"It was a heartbreaking moment," Durbin said. "The most disheartening thing to me is my belief that that was the first time words that hateful have been spoken in the Oval Office of the White House. I think back of presidents throughout history, and I cannot imagine a moment where a president sunk to that depth. That's what breaks my heart."
You can share this story on social media: