'No other word but racist': UNHR spokesman slams Trump's reported remarks on 's***hole countries'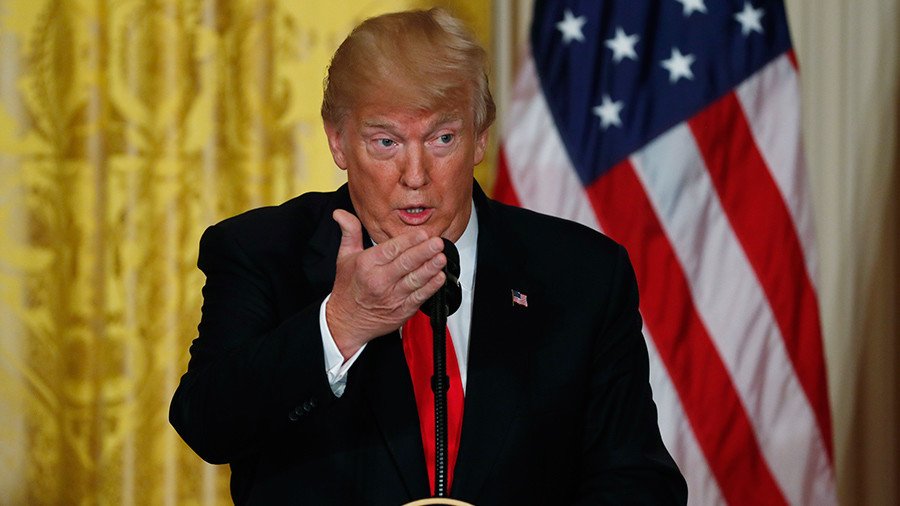 The UN has slammed US President Donald Trump's alleged reference to immigrants from "s***hole countries" as being "racist," saying there is simply no other way to describe it.
"There is no other word one can use but 'racist,'" a spokesman for the UN Office of the High Commissioner for Human Rights said, as quoted by Reuters.
"You cannot dismiss entire countries and continents as 's***holes,' whose entire populations, who are not white, are therefore not welcome," the spokesman said."This isn't just a story about vulgar language, it's about opening the door to humanity's worst side, about validating and encouraging racism and xenophobia."
It comes after the Washington Post reported on Thursday that Trump had asked: "Why are we having all these people from s***hole countries come here?"
He was reportedly referring to people from Haiti, El Salvador, and some African countries during a discussion about protecting people from those nations as part of a bipartisan immigration deal. The president then said the US should take in more people from places like Norway, the Post reported, citing sources.
READ MORE: Haiti govt summons US official to explain Trump's 's***hole' remark – report
It didn't take long for people across the globe to criticize Trump's alleged remarks as being racist, including several Democratic lawmakers.
Speaking to MSNBC following the report, Sen. Richard Blumenthal (D-CT) said Trump's comments "smack of blatant racism - odious and insidious racism masquerading poorly as immigration policy." He added that Trump "does not speak for me as an American."
You can share this story on social media: