Trump insists NY terrorist helped 23 others move to US, pushes to end migration lottery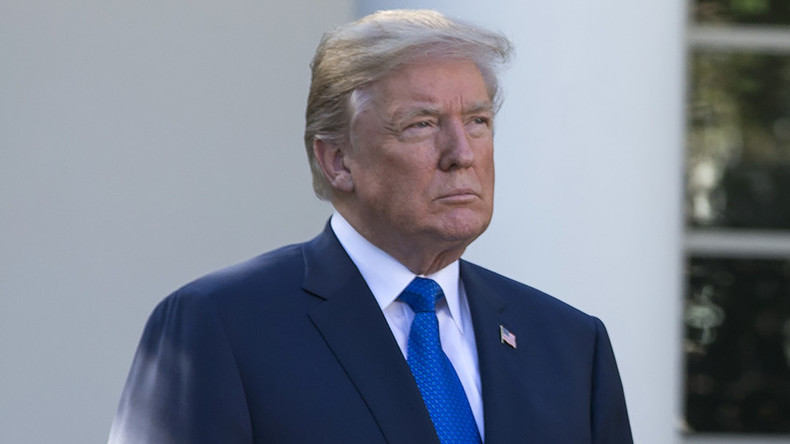 US President Donald Trump is invoking Tuesday's terrorist attack in Manhattan to pass the RAISE Act, which would terminate the Diversity Visa Program.
Central to that effort is President Trump's claim that suspected terrorist Sayfullo Saipov brought 23 Uzbeks with him under the Diversity Visa Program after he immigrated to the US in 2010. Trump referred to this as "chain migration."
In an interview to Fox News' Laura Ingraham on Thursday, Trump linked the Manhattan attack to "chain migration" and reiterated his claim that Saipov was connected to another 23 people brought into the US.
"Twenty-three people have touched him, maybe came in because he was in and he was only in with a green card supposedly," Trump said. When asked if this data was verified, Trump only said, "It's what I heard."
I am calling on Congress to TERMINATE the diversity visa lottery program that presents significant vulnerabilities to our national security. pic.twitter.com/tW4wOlI4vu

— Donald J. Trump (@realDonaldTrump) November 2, 2017
Trump stressed that the abolition of chain migration will constitute part of a deal with Democrats to keep the Deferred Action for Childhood Arrivals (DACA) program, which he rescinded in September. Trump gave the Congress six months to pass a law that would regulate the status of people who were brought to the US as children illegally, and were covered under the act. Some 800,000 people enjoy temporary protection from deportation under DACA, established by Barack Obama's executive action in 2012.
The Department of Homeland Security has not commented so far on Trump's assertion.
A source cited by ABC News confirmed that 23 immigrants were immigrated under the program but "said it is unclear if those people are 'immediate family members, distant family members, or friends.'" An unnamed federal official also said "Saipov was listed as a 'point of contact' for two men listed in a Department of Homeland Security counterterrorism database," though neither of the men are suspected believed to be connected to the attack.
With this in mind, Trump has vowed to replace the Diversity Visa Program with the Reforming American Immigration for Strong Employment (RAISE) Act. Introduced by Senators Tom Cotton (R-Arkansas) and David Perdue (R-Georgia) earlier this year, the bill would amend the Immigration and Nationality Act to eliminate the Diversity Visa Program, decrease the limit to refugee admissions to 50,000, and enact a "merit-based" system that would drastically reduce legal immigration.
Speaking to law enforcement officials and attorneys at the Southern District US Attorney's office in lower Manhattan, Attorney General Jeff Sessions echoed President Trump's call to pass the RAISE Act, among other measures.

You can share this story on social media: