'Fighting season': Pentagon to send '1,000 new troops & drones' to Afghanistan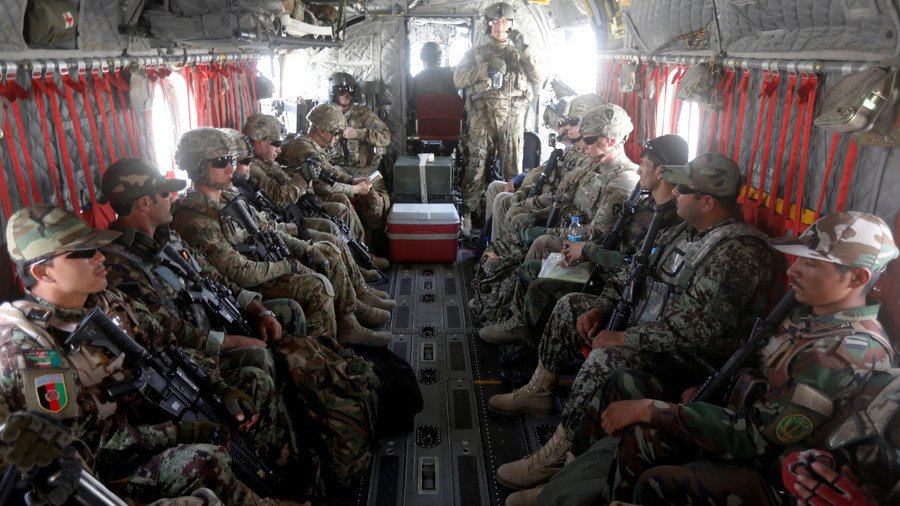 The Pentagon intends to deploy an estimated 1,000 new combat advisers to Afghanistan as part of the Trump administration's planned troop surge, according to reports.
As early as February, members of an Army security-force assistance brigade from Fort Benning, Georgia, will be sent to work as combat advisers to Afghan National Security Forces. Their deployment will bring the number of American personnel in the country to about 14,000.
US military officials told the Wall Street Journal the Pentagon hopes to dramatically increase the American military presence in Afghanistan in time for spring, when the "fighting season" begins.
With operations against Islamic State (IS, formerly ISIS/ISIL) winding down in Syria and Iraq, the US military also plans to send more helicopters, ground vehicles, artillery and other equipment to Afghanistan.
A large fleet of armed and unarmed drones will also be sent to the country, which will provide the US advisers with air support, as well as intelligence, surveillance and reconnaissance.
President Trump announced in August that 3,000 to 4,000 more troops would be sent to Afghanistan in an attempt to finally score a decisive victory in a war that has dragged on for more than fifteen years.
As part of Trump's strategy, the White House has delegated substantial decision-making authority to his generals. The new management style has been coupled with a penchant for secrecy regarding troop deployment numbers.
General John Nicholson, the head of US forces in Afghanistan, told reporters last month there would be more US boots on the ground in the coming months, but did not provide specifics.
There are "well over 1,000 advisers out at any given time," Nicholson said, but in 2018 "this [number] will increase dramatically."
In December, the White House omitted the number of troops stationed in Afghanistan from a semi-annual report meant to bring greater accountability to the executive branch on military matters.


You can share this story on social media: