High alert for US troops in Afghanistan after Jerusalem move – report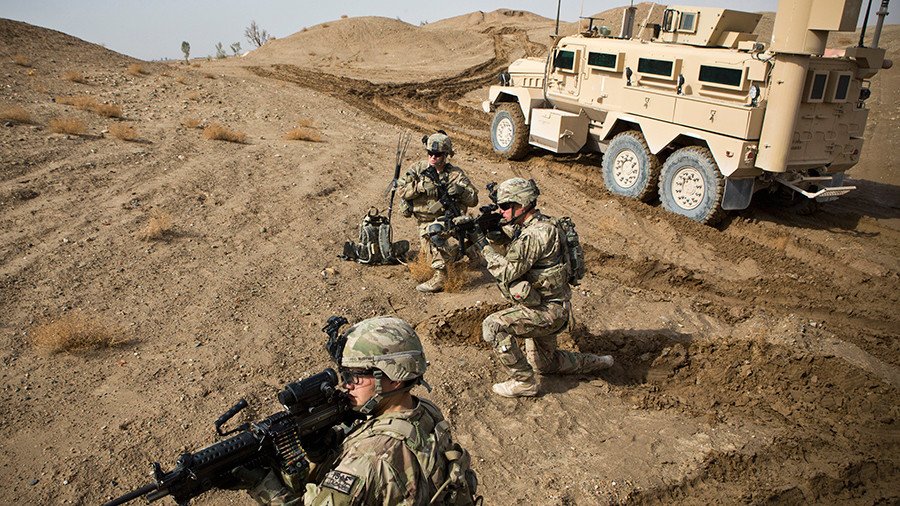 US troops in Afghanistan are on a special 'Notice to Move' alert following the US' Jerusalem decision, according to the Military Times. Donald Trump's announcement has been met with anger across the Middle East, stoking fears of US troops being targeted.
"We're all in a 'one hour notice to move' status right now," an unnamed military official told the paper. "Notice to Move is the third-rate QRF [Quick Reaction Force] they run here with the Theater Reserve Force. We're supposedly able to move anywhere in Afghanistan or CENTCOM [US Central Command] if necessary, wherever air can take us."
Alerts can be given for "any sort of contingency," and the troops are typically trained for rescuing downed pilots, according to the official. The notice in question was allegedly a result of heightened threats in the region after the White House announcement, he said.
It is not surprising that troops would be put on alert in Afghanistan because these forces are always ready to react to threats and events in the region, according to Air Force Lt. Col. Michael Andrews, a Pentagon spokesperson.
In the meantime, there has been "no overall directive from CENTCOM or theater-wide order," Andrews told the paper, adding there has been "no change in posture."
CENTCOM neither confirmed nor denied that any forces had been put on alert following the US president's decision. "At US Central Command, we have not issued any special orders or directives. We have a policy not to discuss force protection measures," it said.
The command added, however, that it has "contingency plans in place in the event that violence breaks out across our area of operations."
The report comes just a day after Iraq's Shiite paramilitary grouping Harakat Hezbollah al-Nujaba – part of the powerful Popular Mobilization Units – warned that the US Jerusalem decision may unleash attacks on US troops deployed in the region.
"Trump's stupid decision... will be the big spark for removing this entity [Israel] from the body of the Islamic nation, and a legitimate reason to target American forces," said Akram al-Kaabi, the Iraqi organization's leader.
The Yemen-based terrorist group Al-Qaeda in the Arabian Peninsula (AQAP) said the decision to move the US embassy in Israel was the result of what it called "normalization steps" between some Gulf Arab countries and Israel. It also urged its militants to be ready to support the Palestinians, calling the recent step by Washington "a clear challenge to the Muslim world."
Trump announced his decision to recognize Jerusalem as the capital of Israel on December 6. "Today, we finally acknowledge the obvious – that Jerusalem is Israel's capital. This is nothing more or less than a recognition of reality," he said during a speech which sparked fury and outrage across the Middle East and beyond.
On the night and day that followed, massive anti-American rallies erupted in the West Bank, Jordan and Turkey, often involving burning of Israeli and US flags. Protesters shouted anti-American insults and called for revenge.
You can share this story on social media: