'Won't cut the ribbon!' Trump cancels visit to London over 'bad' new embassy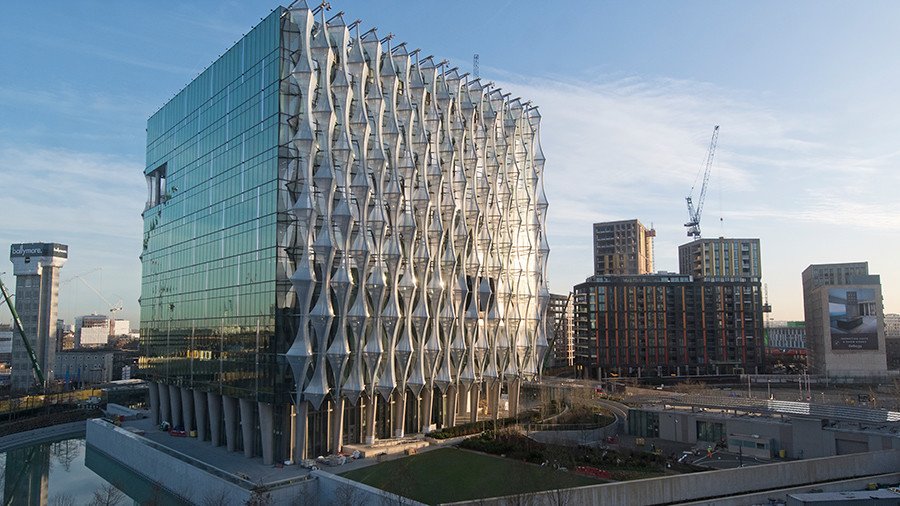 Donald Trump has called off his UK visit, where he was scheduled to open the new $1.2 billion US embassy on January 16. In an outburst on Twitter, the US president said the new location is "bad" and no, he won't cut the ribbon.
Trump said the Obama administration sold "the best located and finest embassy in London for 'peanuts.'" The move follows long-standing fears that the US president's trip could trigger protests in the UK. In 2017, more than 1.8 million people signed a petition calling for the US leader's planned State Visit to be canceled, claiming it would "cause embarrassment to Her Majesty the Queen."
Reason I canceled my trip to London is that I am not a big fan of the Obama Administration having sold perhaps the best located and finest embassy in London for "peanuts," only to build a new one in an off location for 1.2 billion dollars. Bad deal. Wanted me to cut ribbon-NO!

— Donald J. Trump (@realDonaldTrump) January 12, 2018
The US Embassy in London is moving from 24 Grosvenor Square, its home for 68 years, to the Nine Elms area south of the River Thames. The construction of the new building was in fact announced in October 2008 – that is, before Obama was elected. The new American diplomatic facility will open to the public next week.
You can share this story on social media: