Donald Trump to visit Britain next year, but won't meet the Queen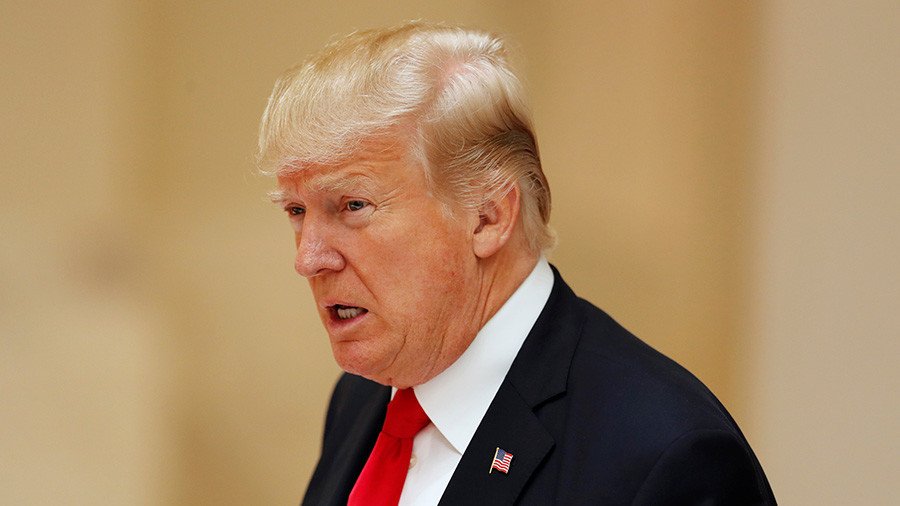 Donald Trump has told Prime Minister Theresa May he will visit Britain in early 2018 but will not meet the Queen, it has emerged. It's feared the US president's trip will spark widespread protests.
The "working visit" penciled in for February will see Trump hold talks with May and open the new £750 million (US$1 billion) US embassy. But it is not an official state visit, so a planned meeting with the Queen is not believed to be part of his schedule.
The decision comes after months of questions over a state visit, which May offered the president when they met at the White House after his inauguration. It is understood the PM and Trump spoke on the phone on Tuesday.
The pair have recently clashed over Trump's re-tweeting anti-Muslim propaganda from far-right group Britain First. The PM said he was "wrong" to do so and the president hit back on Twitter – albeit tagging the wrong Theresa May. He said May should focus on "extremism" rather than his social media. Delivering her own barb, May said she barely looked at her online accounts, hinting at the president's over-use of his own.
The pair were also at loggerheads over the Boeing and Bombardier court case earlier in 2017. May pleaded with Trump to intervene as Boeing accused Bombardier of being unfairly supported by the Canadian government over its C-class planes. Trump refused and the US added huge tariffs to the cost of the planes, meaning thousands of jobs in Belfast are now at risk.
If the operation is shut down, Northern Ireland's biggest employer could resort to massive redundancies, risking May's fragile agreement with her parliamentary allies in the Democratic Unionist Party (DUP).
The PM was also critical of Trump recognizing Jerusalem as Israel's capital – a move the UK views as damaging hopes for a two-state solution.
Earlier this year, more than a million people signed a petition calling for a planned state visit to be canceled – raising the prospect that Trump could spark the biggest protests since the Iraq War when 1 million people protested in London.
Labour MP David Lammy claimed the UK will respond to a presidential visit by protesting. He tweeted: "[There are reports that] Trump 'flying visit' has been pencilled in for 26-27 February. Save the date, he's going to be met by the biggest protest this country has ever seen."
The new US embassy is located in south London on the banks of the River Thames. It has a moat, toughened glass that can withstand a rocket-propelled grenade, and has its own contingent of US Marines.
You can share this story on social media: