Trump signs anti-fentanyl bill as Pennsylvania declares opioid 'disaster emergency'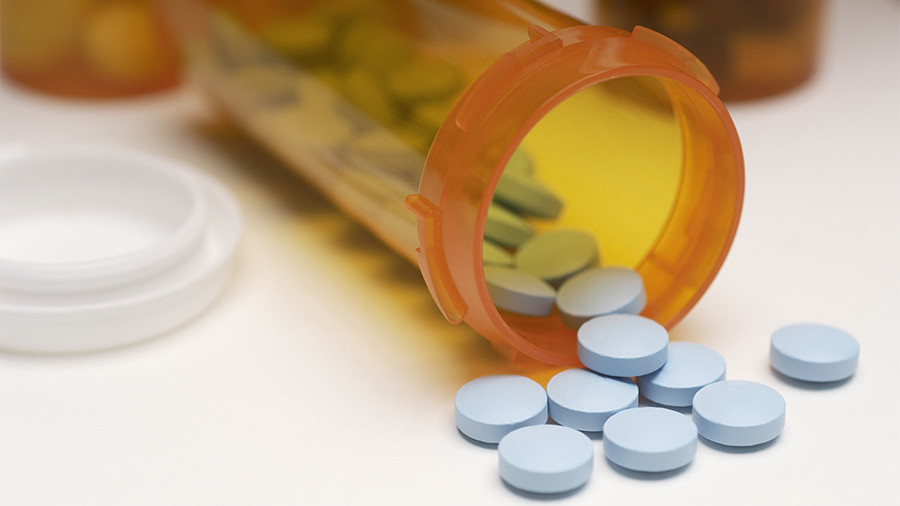 President Donald Trump has approved more funding for border patrol detection of smuggled fentanyl, a deadly synthetic opiate. It comes as Pennsylvania implements drastic measures to cope with its own opioid crisis.
Trump signed the Interdict Act into law on Wednesday in a bipartisan effort to provide US customs agents with $9 million for additional portable chemical screening devices to check travelers, mail and packages.
A sponsor of the bill, Senator Edward Markey (D-Massachusetts), said 80 to 90 percent of the drugs are coming from China. Another sponsor, Senator Ron Johnson (R-Wisconsin), told Trump: "This is why people elected you,"the Washington Times reports.
Trump called the bill signing "a significant step forward" in the battle against the opioid crisis that is killing tens of thousands of Americans each year, according to the paper.
Fentanyl is a synthetic opiate designed for use in medical settings, which can cause overdose in miniscule amounts. The drug has been linked to a significant rise in the number of deaths and overdoses across the country, WRC reports.
Meanwhile, in Pennsylvania, Democratic Governor Tom Wolf has declared a disaster emergency, suspending regulations that are slowing down access to addiction care in the state. It is the first time in the state's history that a disaster emergency has been declared for a public health crisis, as such declarations are usually implemented after a terrorist attack or a hurricane, according to WRC.
The declaration expires in 90 days as required by the Pennsylvania constitution.
"I don't take this action lightly. We know that this crisis has taken far too many lives. It has broken far too many families. It has decimated far too many communities and it has gone on for far too long," Wolf said in Harrisburg at the state capitol, WRC reports.
READ MORE: Opioid crisis: 'Drug companies lobbying contributed to demand among doctors'
The opioid epidemic has ravaged the state of Pennsylvania in recent years. The state has the fourth-highest overdose death rate in the US.
Preliminary data shared by Wolf shows that 5,260 people died from drug overdoses in the state in 2017, the highest tally ever recorded, and an almost 15 percent rise on the previous year.
You can share this story on social media: