Opioid epidemic costing US more than $500bn - White House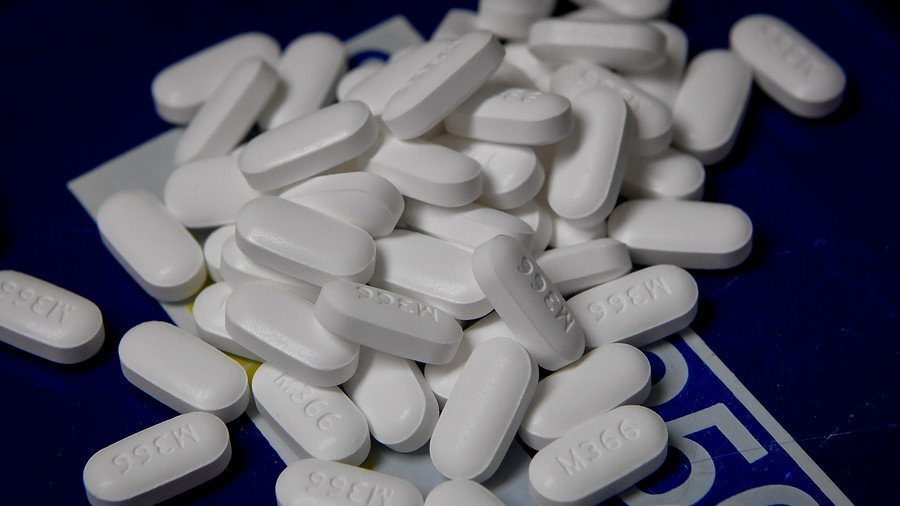 The cost of the opioid epidemic in the US has increased six-fold after a White House panel revised the total to include the value of lost lives. Previous estimates looked only at health care, law enforcement and economic activity.
The updated figures put the actual cost of the opioid crisis on the American economy in 2015 as $504 billion, or the equivalent of 2.8 per cent of GDP, according to a new report from the Council of Economic Advisers (CEA), a study group serving the executive branch.
The half a trillion total is a sharp increase from a study released last year that estimated the cost of the opioid epidemic in 2013 at $79 billion. Most of the costs were attributed to health care and criminal justice spending, as well as lost productivity.
The CEA said it made adjustments to the prior research to accurately measure the number of opioid-related deaths and "other valuable activities in life besides work."
"This is the first but not the last publication CEA plans to issue on the opioid crisis," according to the report. "A better understanding of the economic causes contributing to the crisis is crucial for evaluating the success of various interventions to combat it."
READ MORE: Stomach-churning video of neglected baby places US opioid epidemic center stage
The staggering figures come less than a month after President Donald Trump declared opioid abuse a national public health emergency, while stopping short of designating federal disaster funds to tackle the problem.
Last year was the worst in US history for drug-related deaths. Attorney General Jeff Sessions said that about "60,000 Americans lost their lives to drug overdoses" in 2016, up 8,000 from 2015.
"This epidemic is filling up our cemeteries, our emergency rooms, and equally tragic, our foster homes," Sessions said.
You can share this story on social media: