Muslims projected to bypass Jews as second-largest US religious denomination by 2040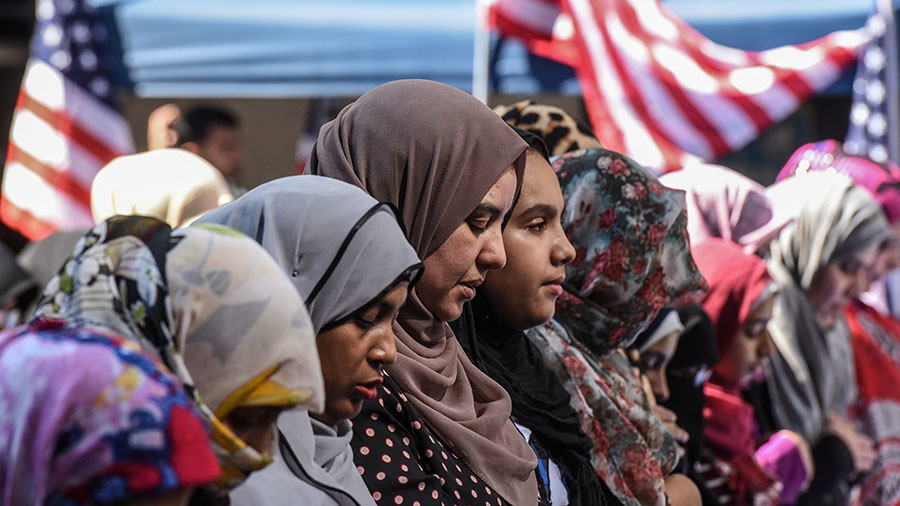 There were some 3.45 million Muslims living in the United States in 2017, according to research by Pew Research Center. That number is expected to jump significantly over the next couple of decades.
Using a variety of different measures, including its own survey and demographic research, Pew determined there were some 3.45 million Muslims of all ages living in the US, and that this religious denomination comprises about 1.1 percent of the US population. The US Census Bureau does not ask questions regarding religion affiliations in its surveys.
That put Muslims in third place in terms of numbers behind Christians and Jews, respectively. However, that number is expected to change rather rapidly by 2050.
According to Pew, "the US Muslim population will grow much faster than the country's Jewish population. By 2040, Muslims will replace Jews as the nation's second-largest religious group after Christians."
Projecting ahead to 2050, it estimated that the US Muslim population would reach 8.1 million, or 2.1 percent of the nation's total population — nearly double the number today.
Pew provided a glimpse of the demographic dispersal of the Muslim population, noting that they were not distributed evenly. Washington, DC has a rather large Muslim community, the survey noted, while some states, like New Jersey, have two to three times as many Muslims adults per capita when compared to the national average.
In its first survey of Muslim Americans in 2007, Pew estimated that there were 2.35 million Muslims in the US. By 2011, the number had increased to 2.75 million (including 1.8 million adults).
"Since then, the Muslim population has continued to grow at a rate of roughly 100,000 per year, driven both by higher fertility rates among Muslim Americans as well as the continued migration of Muslims to the US," the polling organization said.
Meanwhile, religious conversion did not have a significant impact on the number of Muslims now residing in the country. Pew explained this was due to about as many Americans converting to Islam as those leaving the faith.
You can share this story on social media: