Steve Bannon resigns from Breitbart executive chair post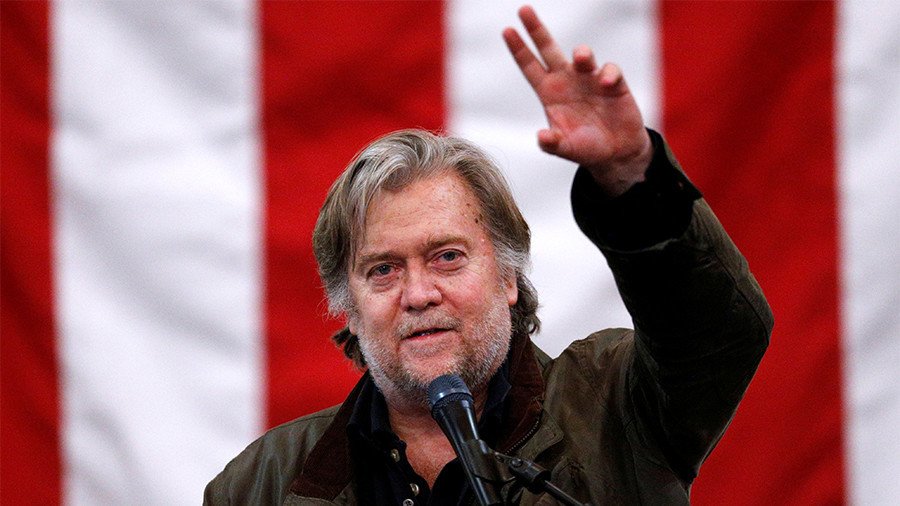 Breitbart News executive chairman Steve Bannon is stepping down from his role following a bitter backlash for comments he made about President Donald Trump's campaign.
The Breitbart News Network confirmed the resignation Tuesday.
"I'm proud of what the Breitbart team has accomplished in so short a period of time in building out a world-class news platform," Bannon said.
Bannon, former White House chief strategist under President Donald Trump, had recently come under fire from defenders of the president for comments made in a salacious tell-all book released this month.
In the book "Fire and Fury: Inside the Trump White House," Bannon is quoted by author Michael Wolff as calling a 2016 meeting at Trump Tower between a Russian lawyer and Trump's son and son-in-law "treasonous."
Bannon has since apologized and walked back that statement, but not before Trump disavowed his former top adviser.
Last week, White House press secretary Sarah Huckabee Sanders was asked by the Wall Street Journal if Breitbart should distance itself from Bannon based on his quoted statements.
"I certainly think that it's something that they should look at and consider," she answered.
Breitbart CEO Larry Solov called Bannon, who had been executive chair since 2012, "a valued part of our legacy" on Tuesday.
"We will always be grateful for his contributions, and what he has helped us to accomplish," he added.
READ MORE: 'He's totally onboard': Wolff book describes Trump admin's collusion with Israel
Alex Marlow, Breitbart's editor-in-chief, is reportedly taking over for Bannon.
You can share this story on social media: