13 killed in California as mudslides sweep territories burnt by wildfires (PHOTOS, VIDEOS)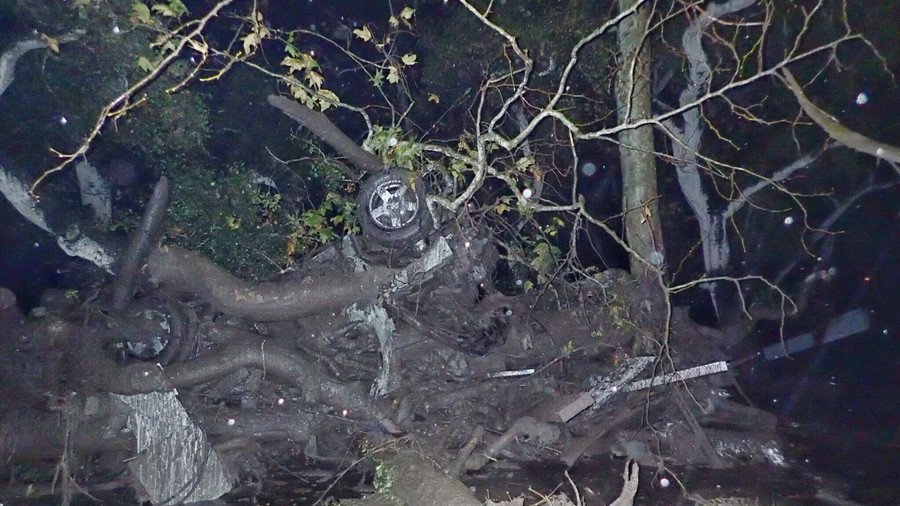 At least 13 people have been killed in flash flooding and mudslides across Southern California, as authorities work to evacuate 300 people trapped in Montecito's Romero Canyon.
Five bodies were initially found Tuesday in and around the town of Montecito, according to Santa Barbara County Fire Department Capt. Dave Zaniboni. "We're performing multiple rescues," he said.
Late Tuesday afternoon, the death count climbed to 13.
A gas line has been ruptured and at least three houses swept away from the area that just a week ago was ravaged by massive wildfires. Now, torrential rain has caused flash floods, and to make matters worse, the vegetation that would otherwise have prevented mudslides was burned away in the Thomas fire, causing major disruptions to rescue operations across Southern California.
Emergency services were forced to clear several major transport arteries into affected areas that had become clogged with debris. Rescue operations to free people trapped in their homes were hampered by impassable roads including US Route 101, which was sealed off due to flooding.
#CAstorm- Santa Barbara county FF's rescue two men and a woman from flood water/debris flow of Hot Springs Rd. in Montecito. Multiple rescues are underway throughout the area. pic.twitter.com/bT5WAoAvf8

— SBCFireInfo (@EliasonMike) January 9, 2018
A gas line was ruptured and three homes were swept away in Montecito.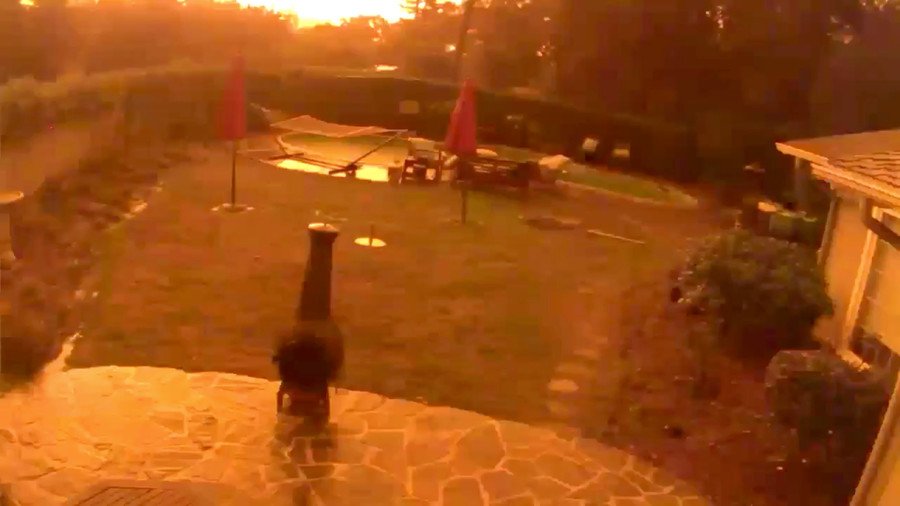 "Mud came in an instant, like a dam breaking. [It] surrounded the house, 2 to 3 feet," Montecito resident Ben Hyatt told CNN. "Seems calm now. We feel safe. But definitely stuck here for a bit."
Southern California has been inundated by torrents of mud and debris following dangerous floods overnight, with Montecito experiencing 1.3 inches and Carpinteria 1.76 inches of rainfall in a three-hour period overnight.
Heavy rain fell on areas scorched during the recent Thomas fire, which burned away brush and vegetation that would otherwise have helped bind the terrain together and improve resistance to flooding.
Evacuation orders were issued for the Thomas, Whittier, Sherpa and Rey Fire Burn Areas beginning at 12pm Monday, January 8, 2018 ahead of a strong storm expected to produce heavy rain, high winds and flash flooding. Thousands of residents from Santa Barbara, Ventura and Los Angeles counties have been evacuated due to flooding and mudslide alerts.
WPC has issued a High Risk of Excessive Rainfall for Southern CA with approach of Low. Risk of flash flooding especially in proximity of recent wildfire burnscars are of particular concern due to debris/mud flows! pic.twitter.com/fej652NlXt

— NWS WPC (@NWSWPC) January 8, 2018
Starting at noon 7,000 people are under a mandatory evacuation notice and 23,300 are under an evacuation warning for the Thomas, Whittier, Sherpa, and Rey Fire areas of SB Co. Need Sandbags? For everything storm related, go to https://t.co/ctK7vJUqbR or call 800-400-1572 pic.twitter.com/rRikErKzNZ

— SBCFireInfo (@EliasonMike) January 8, 2018
"Take protective actions to stay safe which may include sheltering-in-place or seeking high ground, avoiding power lines and trees, staying off roads and highways, and do not attempt to leave and drive across flowing water or mud," Santa Barbara County said in an advisory at approximately 5:30 am local time Tuesday.
The main utility for the region, Southern California Edison, reportedly cut power to the area to prevent further damage or potential loss of life.
You can share this story on social media: