New Jersey Corrections criticized for banning 'New Jim Crow' book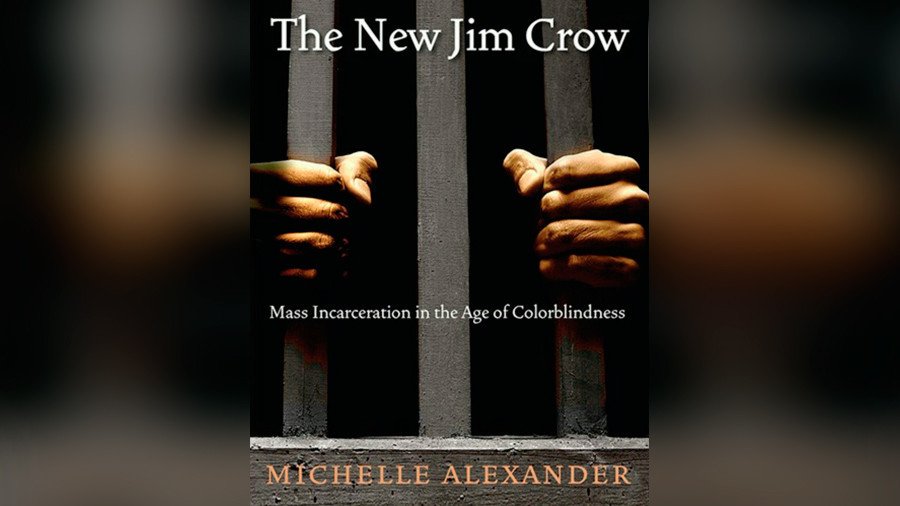 The American Civil Liberties Union in New Jersey has criticized the Department of Corrections for censoring a book, 'The New Jim Crow,' critical of racial discrimination in the criminal justice system.
The civil rights group accused the department of violating prisoners' and their families' protections under the US and state Constitutions.
"The ban on 'The New Jim Crow' violated the rights to free speech enshrined in the First Amendment to the US Constitution, and the correlative protection of Article 1, paragraph 6 of the New Jersey Constitution,"wrote ACLU-NJ attorneys Tess Borden and Alexander Shalom to the Commissioner Gary Lanigan of the New Jersey Department of Corrections on Monday.
The ACLU-NJ urged the NJDC to end their censorship and restore access to the book.
"In addressing prisoners' First Amendment rights, the US Supreme Court has repeatedly clarified that '[prison] walls do not form a barrier separating prison inmates from their protections of the Constitution,' nor do they bar free citizens from exercising their own constitutional rights by reaching out to those on the inside,"wrote Borden.
"Because The New Jim Crow addresses corrections policy and other social and political issues of public concern, it occupies the highest rung of the hierarchy of the First Amendment value and its entitled to special protection."
ACLU-NJ had initially received multiple complaints from people in jail and their families over the ban of the book. They filed an Open Public Records Act request and in response received a letter which indicated New Jersey State Prison and Southern State Correctional Facility "banned the book as a matter of policy."
Michelle Alexander's The New Jim Crow: Mass Incarceration in the Age of Colorblindness, was published in 2010, and received widespread public acclaim for arguing there was endemic racial bias in the prison system.
Alexander's central premise is that "mass incarceration is, metaphorically, the New Jim Crow." Jim Crow refers to state and local laws that mandated racial segregation in the Southern United States before the changes brought about by the Civil Rights movement in the '60s.
In its letter the ACLU-NJ said New Jersey incarcerates its Black residents at a rate more than 12 times higher than White residents, and "New Jersey's more than 12-to-1 ratio represents the worst Black-white racial disparity in the incarcerations in the United States… It is more than twice the national average of over 5-to-1."
ACLU-NJ asked the DOC remove The New Jim Crow from any lists of banned publications and to "review each facility's policy and practice with respect to banned publications more broadly."
The DOC was asked to respond by January 24.
You can share this story on social media: