3 guards injured in Tennessee prison riot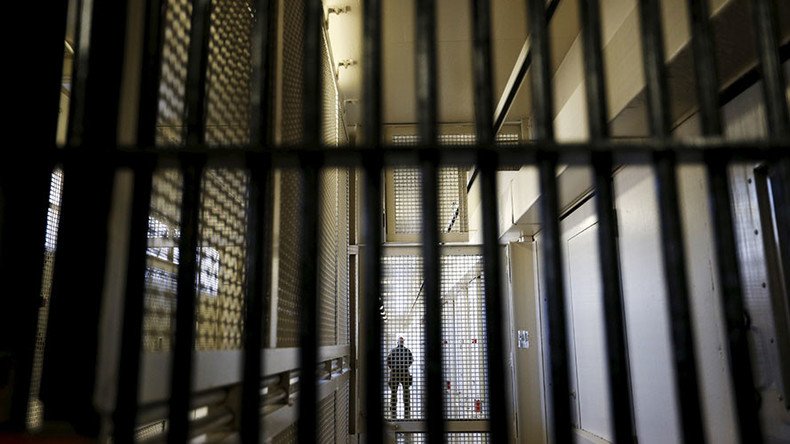 Three corrections officers were injured and one was held hostage by inmates at Turney Center Industrial Complex, a medium-security prison in Only, Tennessee. The situation was resolved after about three hours, and the prison was put on lockdown.
Initial reports indicated that about 20 inmates injured two correction officers and took a third hostage around 4pm local time on Sunday. The Tennessee Department of Corrections (TDOC) sent in a Special Operations Unit that rescued the hostage and re-established control of the facility by 7pm.
"The appropriate measures were taken to regain control of the situation," TDOC spokeswoman Neysa Taylor said.
During the hostage standoff, one Turney Center inmate called WKRN, a local ABC affiliate.
"Everybody's on edge in here, everybody's on edge, and they know if they give the officer up, more than likely people are going to die," said the inmate, who was not identified by name. "There's already been some officers in here, they are ready to kill. These officers are ready to kill."
The two injured corrections officers were airlifted from the prison to the Vanderbilt University Medical Center in Nashville, about 60 miles east of the prison. The third guard was airlifted as well, after his rescue.
"We have three patients that we have received from the prison. Two are in critical condition, one is in stable condition," hospital spokesman Matt Batcheldor told the Tennessean.
The department of corrections did not say whether any inmates were injured.
UPDATE:The disturbance at TCIX occurred at approx 4pm CST. The 3 Corr. Officers assaulted have been taken to area hospitals via LifeFlight

— Dept of Correction (@TNTDOC1) April 10, 2017
There were 16 inmates involved in the incident, and all will be moved to a maximum-security facility, according to TDOC spokeswoman Alison Randgaard. Turney Center held 1,630 inmates as of March 31, the Tennessean reported citing TDOC figures.
Last month, correction officers used gas to quell a riot at Corcoran State Prison in California, which houses serial killer Charles Manson.
Several guards were taken hostage at a maximum-security prison in Smyrna, Delaware in early February. One of the guards was killed. The prisoners cited "Donald Trump. Everything that he did. All the things that he's doing now," as the reason for their revolt.
A week before Trump's inauguration, some 46 inmates went on a rampage at the maximum-security wing of the Souza-Baranowski Correctional Center in Massachusetts.
You can share this story on social media: