'Chemical agents' used as 100+ officers quell 2 California prison riots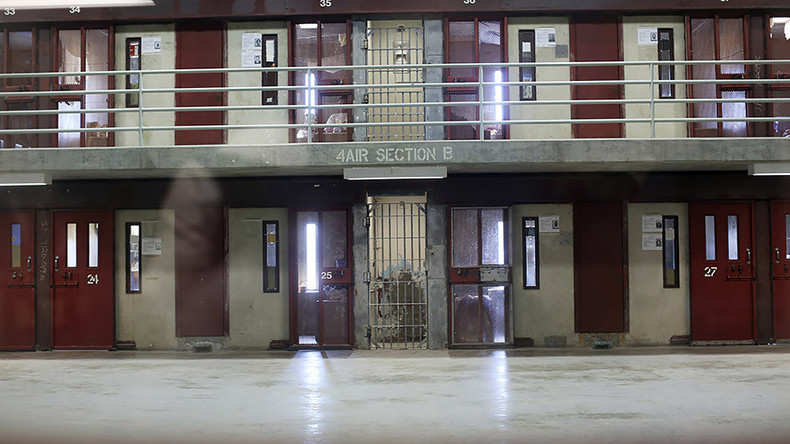 Two separate riots broke out at the Corcoran State Prison in California, requiring over 100 staff and officers to respond with "chemical agents" and "less-than-lethal direct impact rounds."
According to a press release from the prison, around 110 officers responded to a series of violent incidents on Tuesday morning, which ultimately culminated in two large-scale riots in different parts of the prison.
The riots began after a fight broke out between two inmates during breakfast at 7:19am local time. Corcoran State Prison (COR) staff used "less-than-lethal direct impact rounds" to subdue the two inmates.
While COR officers were escorting the inmates, around 40 to 50 began a riot in the same area three minutes later. COR staff again used "less-than-lethal direct impact rounds" on those inmates, including "chemical agents" and "direct impact rounds."
At that point, another 60 to 70 inmates in a separate area of the prison started a riot, which required over 100 COR staff to respond.
The press release says that COR staff were able to quell the riots in 20 minutes with the use of "multiple chemical agents and less-than-lethal force options."
After the inmates were restrained, COR staff identified four inmates who required medical attention, including two inmates who were transported to the hospital for head trauma.
Responding staff then processed the scene and found three makeshift weapons. They also conducted interviews with inmates and searched the cells to investigate the cause of the riots. The prison has not released any of their findings to the public.
The prison says that no officers or staff members were injured in any of the incidents on Tuesday, and staff was able to return the prison to normal conditions with "modified programming."
The California State Prison, Corcoran employs approximately 2,500 staff and houses approximately 3,400 inmates, including serial killer Charles Manson.
You can share this story on social media: