SpaceX to launch top secret 'Zuma' payload after weeks of delays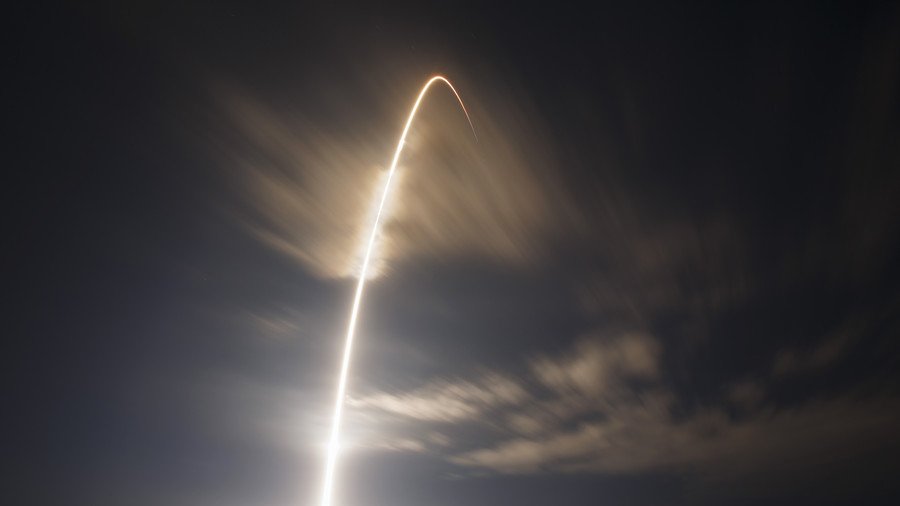 SpaceX will finally launch Zuma, a mysterious "restricted" payload for the US government, on Sunday - weather permitting. A series of snaps and poor weather have delayed the project for months.
UPDATE: SpaceX launches secret Zuma mission aboard Falcon 9 rocket
The launch is set to take place at the Cape Canaveral Air Force Station in Florida between 8pm ET and 10pm ET January 7 (1am and 3am GMT on January 8). Zuma was originally slated for a November takeoff, but was delayed a number of times due to issues with the fairing, the cone that protects spacecraft during liftoff.
READ MORE: SpaceX posts stunning footage of Falcon Heavy on Florida launchpad
Its January 5 launch date was also delayed due to "extreme weather" as the area experienced cold temperatures and high altitude winds as a result of the 'bomb cyclone' storm that hit the East Coast this week. According to the Air Force's 45th Weather Squadron, 'go' conditions for Sunday's launch are at 80 percent.
"Team at the Cape completed additional propellant loading tests today," SpaceX said in a tweet Friday.
Team at the Cape completed additional propellant loading tests today. Extreme weather slowed operations but Falcon 9 and the Zuma spacecraft are healthy and go for launch—now targeting January 7 from Pad 40 in Florida.

— SpaceX (@SpaceX) January 5, 2018
All that's known about the mysterious Zuma is that it is a secret US government payload, contracted by aerospace and defense company, Northrop Grumman. It's been described as a "restricted payload."
"The US Government assigned Northrop Grumman the responsibility of acquiring launch services for this mission," Lon Rains, communications director at Northrop Grumman's Space Systems Division said in a November statement. "We have procured the Falcon 9 launch service from SpaceX."
Zuma is headed for low-Earth orbit (LEO), which is up to 1,200 miles (1931 km) above the Earth. Objects move around Earth quickly in LEO, completing rounds every 90-120 minutes, Space.com reports. About eight minutes after takeoff, the rocket's first stage will attempt to land back at the Cape.
SpaceX has conducted two national security launches in the past. In May 2017, it dispatched a satellite from the National Reconnaissance Office and in September, it launched a robotic X-37B space plane for the US Air Force.
You can watch a live stream of the launch here.
SpaceX said a backup launch window will open at 8pm EST on Monday, January 8, in case Sunday's launch doesn't go ahead.
You can share this story on social media: