US health agency schedules briefing on nuclear war preparedness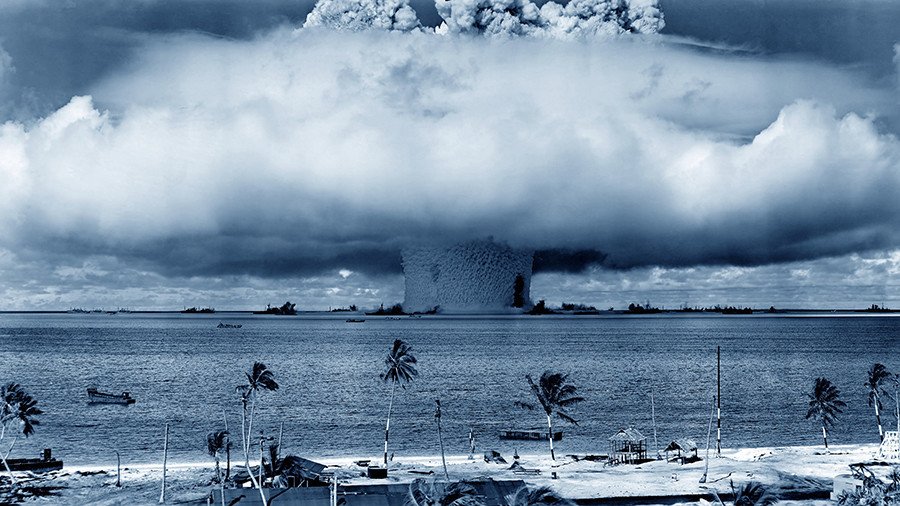 The Center for Disease Control and Prevention (CDC) will hold a meeting to review the nation's preparedness to deal with a nuclear event amid the ongoing mutual exchange of threats between Pyongyang and Washington.
"While a nuclear detonation is unlikely, it would have devastating results and there would be limited time to take critical protection steps," the CDC said announcing the discussions on America's preparedness to manage a nuclear attack. "Despite the fear surrounding such an event, planning and preparation can lessen deaths and illness." The meeting is scheduled for January 16.
The briefing –'Public Health Response to a Nuclear Detonation' – will consider input from a number of key experts about the general preparedness levels of the US to deal with a nuclear event. The timing of the briefing follows the persistent heated rhetoric between Donald Trump and North Korea's leader Kim Jong-un, who have for months threatened each other with a nuclear strike.
Just this week, the North Korean leader announced to the world that his "red button" is ready to strike the US mainland. Trump responded that he has a "much bigger & more powerful button" in working order, and is ready to wipe out the communist regime.
On Thursday, American reporters challenged Trump's "mental fitness" after his "bigger button" boasts, questioning if his "taunting" tweets might provoke a nuclear strike from Kim. "I think the president and the people of this country should be concerned about the mental fitness of the leader of North Korea," White House press secretary Sarah Huckabee Sanders replied. "The president is well aware of how the process works and what the capacity of the United States is. And I can tell you that it's greater than that of North Korea."
It's been a busy year of nuclear and ballistic development and testing for North Korea, having staged 16 missile tests over the course of 2017, but Pyongyang now appears to be warming up for dialogue with the South – albeit mainly focused on the participation in the upcoming Winter Olympics, for now. In the same New Year's message that featured the nuclear button boast, Kim announced he was ready to talk with Seoul, and later re-activated a communication hotline that had been silent for almost two years.
South Korea's Moon convinces Trump to give Olympic talks a chance by delaying war games
This has lead the South Korean president to convince his US counterpart to reschedule joint military drills – which has been a constant irritant for Pyongyang – to allow room for negotiations.


You can share this story on social media: