Like his nuclear button, Trump's mental fitness is better than Kim's – White House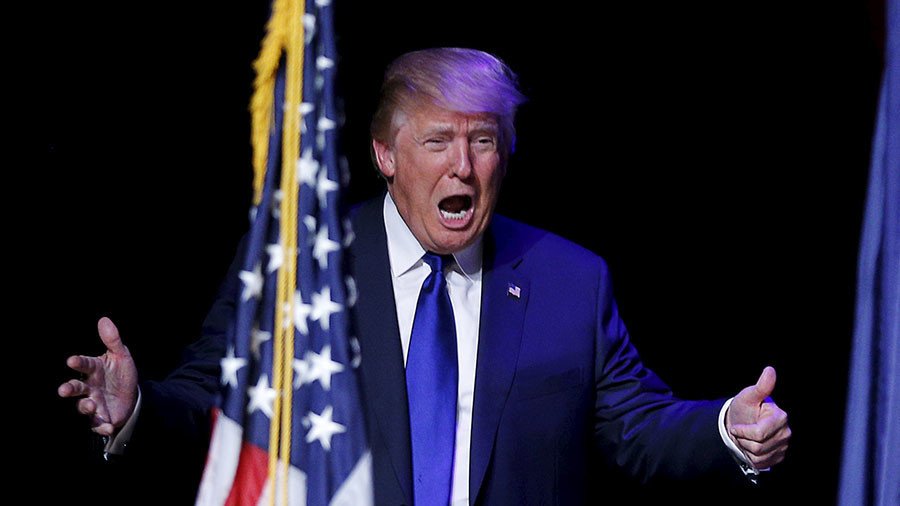 Reporters have directly challenged US President Donald Trump's "mental fitness" after his boasts of having a bigger nuclear button than North Korean leader Kim Jong-un. It's Kim they should worry about, the White House replied.
The US mainstream media's notorious feud with Trump saw a new skirmish Wednesday, as an NBC reporter bluntly asked White House press secretary Sarah Huckabee Sanders if the American public should be "concerned about the president's mental fitness," considering that Trump is "speaking so lightly about threats regarding nuclear button."
He was referring to Trump's recent tweet in response to North Korea's leader. The US president said, "I too have a Nuclear Button, but it is a much bigger & more powerful one than his, and my Button works!"
But it's not Trump the Americans should worry about, Sanders replied. "I think the president and the people of this country should be concerned about the mental fitness of the leader of North Korea. He's made repeated threats, he's tested missiles time and time again, for years, and this is a president who is not going to cower down or be weak. And will make sure he does what he's promised to do and that's stand up and protect the American people."
Kim warns Washington of 'nuclear button on desk' but vows 'Olympic truce' with South Korea
While Sanders tried to steer the conversation to other issues, NBC's Peter Alexander continued to press her, asking if Kim could perhaps "misinterpret" Trump's tweets, potentially leading to a nuclear war, considering the North Korean leader is "so unpredictable." The White House spokesperson deflected that too, as well as a follow-up question on whether the anti-Kim rhetoric could prove counterproductive to the American agenda.
Throughout his time in office, President Trump's mental health has been a major focal point for his critics. American news networks have repeatedly challenged Trump's aggressiveness on Twitter, especially his taunting of perceived hostile nations with nuclear power.
When a third reporter asked: "Isn't it dangerous for the president to be taunting him [Kim] on Twitter," Sanders replied, "I don't think it is taunting to stand up for the people of his country. I think what is dangerous is to ignore the continued threats."
Finally, it was asked if Trump was aware that the metaphorical red button doesn't actually exist, Sanders said that Trump's is indeed, bigger than Kim's. "The president is well aware of how the process works and what the capacity of the United States is. And I can tell you that it's greater than that of North Korea."
You can share this story on social media: