Nuke your dinner without raising a finger: Amazon trolled over microwave voice control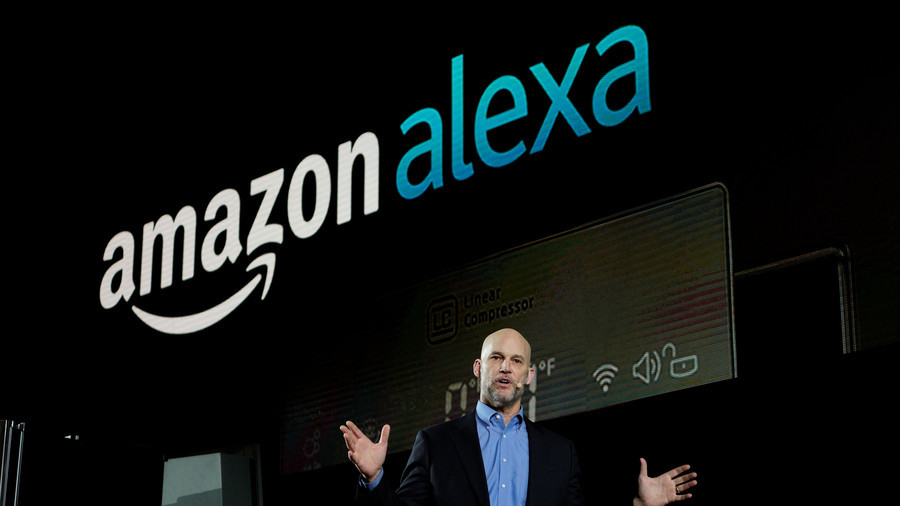 Amazon is being mocked online for the latest update to its smart personal assistant – Alexa can now control microwaves, saving people the mere 'micro' seconds it takes to switch on the device after placing your food inside.
Twitter users are deriding the new addition to Alexa's skill-set teasing that there is finally help out there to work the "complicated" microwave.
Others have questioned the practicality of the control, pointing out that a person will still have to physically put the food in the microwave.
And of course, as with many smart device developments, it begs the question are people really that lazy?
Will Alexa take the food out of the fridge, put it on a plate. AND put it in the microwave?Are people really this lazy?

— Regulator (@RegulatorTD) January 5, 2018
Alexa, the voice assistant of Amazon Echo, can already control cameras, door locks, lights, entertainment systems, and thermostats in the home.
Privacy activists have previously raised concerns over the internet connected assistant and its equivalents warning that these devices harness too much individual data and are open to being hacked.
The upgrades announced by Amazon, Thursday, will initially apply to microwaves before being extended to conventional ovens and other smart cooking appliances.
Customers will be able to set microwave cook times, modes, power levels, and more by simply using their voice to tell Alexa what to do.
Alexa's cooking capabilities will be first rolled out in the US before being made available elsewhere. The functions don't work with existing microwaves and ovens, so anyone wishing to avail of the new facility will have to fork out on a new machine.
Whirlpool is expected to launch its connected microwaves in the near future. GE Appliances, Kenmore, LG, and Samsung are also working on using the cooking capabilities in the Smart Home Skill API to let customers control their ovens and more appliances by using Alexa.
READ MORE: For fuel's sake! Oregonians freak out over prospect of pumping their own gas
You can share this story on social media: