Privacy activists issue warning over Amazon's voice-controlled 'style assistant'
Published time: 27 Apr, 2017 16:20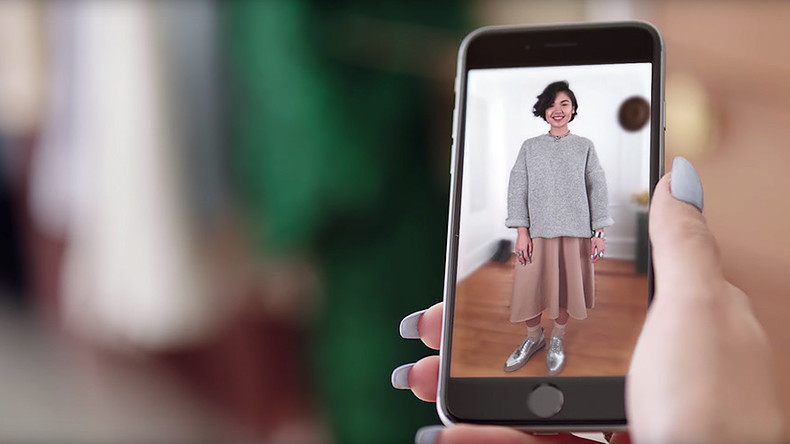 Amazon will start making style choices for millions of people using its new smart device – much to the dismay of privacy activists.
The Amazon Echo Look takes full length photos and videos on voice command and uses "machine learning algorithms" to select the best choice between outfits. The device also keeps track of users' previous looks in what the tech giant calls a "personal lookbook." All photos and videos taken on the Echo Look are stored in the cloud.
The device is activated when the 'wake word' is detected, according to Amazon. However, the microphone is always listening unless physically switched off.
The wake word, as with the Amazon Echo, the firm's voice-controlled intelligent personal assistant, is 'Alexa'.
"Echo Look uses the same on-device keyword spotting as Echo, to detect the wake word and only the wake word," a company spokesperson told TechCrunch. "When the wake word is detected, the light ring turns blue to indicate that Alexa is streaming audio to the AWS cloud."
News of the AI-powered fashionista has resulted in a number of security concerns being flagged, particularly in the wake of high-profile data dumps by WikiLeaks.
Last month the website claimed to reveal the CIA's use of smart devices as 'hacking tools'.
READ MORE: WikiLeaks publishes #Vault7: 'Entire hacking capacity of the CIA'
WikiLeaks Editor Julian Assange posted a bleak tweet on the state of modern day society, referring to the Echo Look.
"This [is] how it ends," Assange said.
Techno-sociologist Zeynep Tufekci said the product needs to come with clear regulations on data use, describing the advancement as "sleepwalking into surveillance capitalism."
Tufekci raised concerns over the possible far-reaching analysis that data from the Echo Look could provide.
Such information could be useful for a company on the brink of launching its own fashion label in the UK and expanding its clothing retail shop in the US.
The announcement has been met with excitement by some fashionistas.
Amazon Echo reached more than 8 million sales earlier this year, less than two years after the first products went on general release.
Amazon Look retains features of the original Echo speaker, allowing users to ask Alexa to also read the news, get traffic estimates and play music.
The Echo speaker came under the spotlight earlier this year after a WikiLeaks 'Vault 7' data dump revealed files that alleged the CIA use everyday smart televisions and mobile devices to secretly gather audio and information.
While Alexa wasn't mentioned in the leaked files many online users interrogated the device in the wake of the WikiLeaks revelations, with some intriguing results.
READ MORE: Amazon Echo shuts down over CIA #Vault7 connection query (VIDEO)